Back in the '90s and early 2000s, when Disney Channel still had the guts to air edgy teen movies like Teen Witch and Wish Upon a Star, you could catch the 1989 movie Troop Beverly Hills on a semi-regular basis. The story of a wealthy Beverly Hills socialite (Shelley Long) who becomes the den mother of her daughter's (Jenny Lewis) fictional, Girl Scout-adjacent Wilderness Girls troop and turns the girls into resourceful fashionistas was a box office flop and wasn't well received by critics. But a harmless movie about lovable (and rather insightful) Beverly Hills brats doesn't need Roger Ebert's seal of approval.
As a born and raised Angeleno, Troop Beverly Hills was as a formative, quintessentially L.A. movie comparable to Clueless in its depiction of Rodeo Drive regulars with hearts. Throw in some ridiculously fashions and some brilliant one liners that don't get the credit they deserve, and you've got all the makings of a cult classic beloved by Millennials who came away from it dreaming of spending a rainy night glamping in the Beverly Hills Hotel.
There's one moment in Troop Beverly Hills that is so beloved that it might be the very thing that managed to save it from getting lost in sea of forgettable '80s farce: "Cookie Time."
It may be physically impossible to even think about Troop Beverly Hills without humming "Cookie Time," a song the troop sang in an effort to sell a shit ton of girl scout cookies. The delightful montage features singing, dancing, Tina Turner cosplay, and a scam marketing scheme to sell the cookies as low sugar, low calorie treats outside of a gym... iconic, truly.
G/O Media may get a commission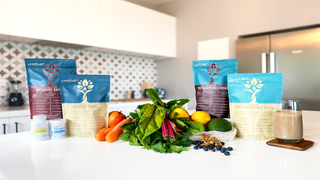 So happy 30th birthday, Troop Beverly Hills. I'll attempt the high note in "Cookie Time" in your honor. Or maybe I'll just stick to the Freddie.