In two short years, Chrissy Teigen has gone from successful model for publications like Sports Illustrated to beloved famous person known for—depending on who you ask, and what time of day you ask them—hosting Lip Sync Battle, appearing on FabLife, being funny on Twitter, being funny on Instagram, her constant victories over haters, her marriage to John Legend, the faces she makes at award shows, or her love of food.

With a sense of humor that's constantly toeing the line between self-deprecating layperson and shameless A-list braggart coupled with a knack for social media most celebrities would pay strategists top-dollar for, Teigen has turned the scatterbrained nature of her public image—the sense that she is an unavoidable constant in the entertainment industry—into her trademark. Two years ago, most of us didn't know who she was. Today, we do. Because she made sure of it.

Cravings, her new cookbook, is the logical next step in her presumed path towards building the country's next big lifestyle brand. It is everything we know about Teigen—her passions, her humor, her dog, her family, her husband, her entire aura—laser-focused into print form. As a cookbook, it's a must-buy—never daunting, and filled with near-pornographic images of hearty, meaty, cheesy food that would make Gwyneth Paltrow explode. As a culmination of everything Teigen has built over the past few years, it's brilliant. But it almost didn't happen.
G/O Media may get a commission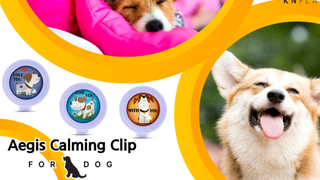 20% off
Aegis Calming Clip for Dogs
In a review on Eater, Hillary Dixler writes that Francis Lam, the book's editor, first reached out to Teigen with the idea "a few years ago," saying:
"I remember her writing back and saying, 'Oh my God, I would love to, but I have no cred. I would need some cred first.' I was bummed, because I thought that might be an interesting thing to work on, but I remember thinking, 'Okay, that's cool, that's actually a response with integrity.'"
A year later, after her fans kept clamoring for recipes, she told Lam she was ready.

In the introduction of Cravings, Teigen writes:

"I know, I know. A cookbook from me? The girl who had two fast-food Twitter accounts fighting for her affection in what was the oddest, greasiest exchange she had ever witnessed? The one whose visits to Waffle House and those messed-up communications with the Postmates dinner delivery guys make it to the Internet sometimes? The girl who actually celebrated Thanksgiving at Taco Bell headquarters among her closes friends she had never met? Yep. I am doing it. And doing it. (And doing it well.)"
She then talks about her Thai mother (who lives with her and John), cooking as a child, her love of cooking for guests, her hatred of leaving the house, and how being in the kitchen brings her "peace" after an "exhausting" day at work. The idea for a cookbook, she says, came about because fans would respond positively to her food pictures on Instagram. Then came a food blog, So Delushious, which was a hit. "So of course I had to write a cookbook," she writes, "and of course I had to give you my best."
And, of course, it's a monster hit after just one week in bookstores. But that makes sense, doesn't it? Here's arguably one of the most famous models in the world, who is out of our league in both fame, looks, romance, and success. We cannot mimic her body. We cannot mimic her professional career. We cannot mimic her marriage to John Legend (when's the last time you had a Grammy-winning song written about you?). But we can cook her food, and that just might be good enough.
Teigen, who cowrote Cravings with chef and food writer Adeena Sussman, introduces each recipe (like most cookbooks, she goes from soups and salads to hearty dinners and party foods) with a little blurb that reads like one of her Instagram captions: a joke about herself, a joke about John, a flitter of an intimate detail, and the suggestion that she is an unstoppable glutton trapped in the body of a swimsuit model. "I wanted to be honest in this book about the kinds of food I love, the kinds of food I crave," she writes. Though her desired portion sizes might be a bit smaller than my own, I believe her; and that level of trust, especially in the world of celebrity cookbooks, is priceless.
Last night, I made two of her recipes (one from a chapter titled "Party Time," and another from "Vegetable Things") to see if her food tasted as good as it looked. Spoiler, it did.
---
When deciding what dishes to make, I almost went with her roasted cauliflower, feta, and orzo salad. But though it looked like the kind of dinner I was craving at the time, the vegetable-centric dish didn't feel representative of Teigen's brand of cooking—that messy, filling, midnight snack-worthy food that pairs well with TV and beer—so I kept looking. Her pot pie looked astounding, but served 10 and I wasn't about to have people over on a Wednesday. As a Texan, her Frito Pie (served in a bag, just like they do at Texas high school football games) seemed like the ideal choice, but after noticing it was John Legend's recipe, I kept looking for something of Chrissy's.
Then I saw them. Chicken lettuce wraps. Instantly transported to iconic beacons of suburban gluttony like P.F. Chang's, I bookmarked the recipe. But would it be enough food for dinner? I kept flipping the pages. Once past "Party Time" and into the aptly titled "Vegetable Things," I saw a recipe for zucchini fries coupled with an Instagram photo of Chrissy and John eating them in their living room (the book uses mostly original photography but peppers in Chrissy's Instagrams from time to time). Do zucchini fries go with chicken lettuce wraps? Maybe. Maybe not. But I wanted them.

Because my pantry and fridge were stocked with many of the required sauces for the lettuce wraps (soy sauce, hoisin sauce, sesame oil, vegetable oil, rice vinegar, and sriracha), ingredients for them weren't at all pricey. I was able to purchase everything for both recipes for $20, and the meal itself served two people (myself included) at dinner, and left enough for at least two more servings. (I brought the leftover lettuce wraps with me to the office today, so we'll see how that goes.)
The recipes themselves were easy, if more time and vessel-consuming than I'd expected. Without a large kitchen or an abundance of dishes, having the three shallow bowls required for breading the zucchini fries (one for flour, one for the eggs, and one for the panko/parmesan mixture) required a some washing and improvising. And though I was impatient when it came to removing excess flour, most of the fries' crunchy outer layer managed to stick.
While those cooked, I began chopping everything for the lettuce wraps. Eight scallions, so much garlic, even more ginger, half a pound of mushrooms, a small red pepper, and an entire can of water chestnuts—all either finely diced, minced, or chopped. The ground chicken browned on the stove (perhaps too long, because I refuse to give salmonella a chance) as I improved my knife skills. Though my kitchen counter was a mess, the hard part was over. That's the best part of a lot of recipes, isn't it? The moment where preparation becomes cooking. It was almost 9 pm, and I needed to eat.
The fries were finished, but staying warm in the oven as I made the final touches to the lettuce wraps—tearing off and rinsing giant leaves of butter lettuce (some places call it Bibb lettuce, my grocery store called it Boston lettuce, and that's just one of those things I always consider Googling but never do) and adding the green parts of the scallions to the rest of the filling. It was time to eat.
Because I am from the school of thought that believes a person can never have too many condiments at their disposal, I removed three potential toppings—thai sweet chili sauce, sriracha, and chili garlic sauce—from the fridge. While eating the wraps, I found the latter was the tastiest complement, and used plenty on each. This was a deeply satisfying meal, if a little messy. And though it wasn't a typical dinner combination, two appetizers—regardless of cuisine—are generally successful at forming a meal. Mozzarella sticks and buffalo wings? Quesadillas and spinach artichoke dip? Lettuce wraps and zucchini fries? Dinner.
I have a feeling Chrissy Teigen would agree with that.

---
Contact the author at bobby@jezebel.com.

Images via the author, Chrissy Teigen