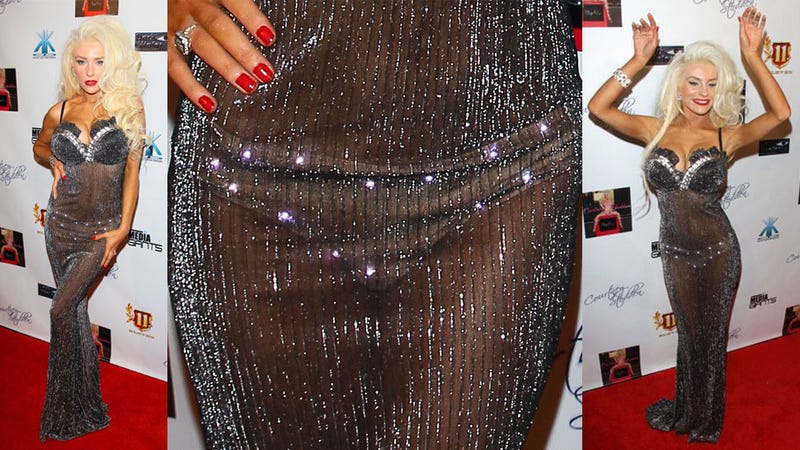 This weekend, teenage bride Courtney Stodden threw a premiere party for the release of her new music video for her single "Reality." She showed up in a floor-length, transparent gown—the kind that strippers wear when they're working the floor selling lap dances—that revealed her illuminated panties. It turns out that the marriage between technology and lingerie is almost as gross as that of a 16-year-old girl and a 51-year-old man.
Once inside the party, Courtney changed into a different, um, outfit? There was not a stripper pole, but she managed to repurpose a cage to create the same effect. And she showed nipple. It's unclear if this was a mistake. I mean, it's aaaaalllllll a mistake, frankly, but the visible nip may have been intentional.
From left to right: Courtney with her mother, Courtney with her fucking father, and Courtney with her husband, who is older than her father.
And the video for "Reality" which stars a super-teased out mess of ratty extensions.