Cosmopolitan magazine, aka a thesaurus for the word penis, really is taking their commitment to political issues to the next level—while totally preserving that Cosmo girl spirit. After holding a contest, they will be sending students from North Carolina State University to their local polling station to vote in a party bus decked out with snacks, prizes and shirtless male models. Naturally, our Republican friends are losing their shit. How dare people vote. How dare they?!
Last week, Cosmo announced that NCSU had won the party bus contest (after a male student entered the school in the competition), part of their #CosmoVotes campaign, which also included several official endorsement in the upcoming midterm elections—all Democrat so far—including:
Michelle Nun (GA)
Bruce Braley (IA)
Wendy Davis (TX)
John Foust (VA)
Staci Appel (IA)
Jeanne Shaheen (NH)
Gary Peters (MI)
Amanda Renteria (CA)
Kay Hagan (NC)
Gwen Graham (FL)
Alison Lundergan Grimes (KY)
Mary Burke (WI)
Mark Udall (CO)
But their latest ploy, offering transportation to polling stations with a side of washboard abs is really setting off our more conservative friends. Over at Daily Caller, Eric Owens names various Cosmo articles (and links to a Jez article!) as if they undermined the idea of promoting voting:
The magazine announced the plan for the #CosmoVotes Party Bus after endorsing U.S. Sen. Kay Hagan, a Democrat, in September of this year — and after previously publishing a story called "My Gyno Talked To My Vagina" in April 2012.

The magazine that once explained to readers "Why You Should Be A Jealous Bitch" also called Hagan a "supporter of marriage equality and the Violence Against Women Act" and, of course, a "champion of choice."
Meanwhile, Life News called out Cosmo for being hypocritical:
To suggest that these female college students will only be interested in voting if a "hot guy" is waiting for them on a shuttle bus, is demeaning to the highest degree. Women are more than capable of voting with more worthy intentions than getting the chance to sit next to a hunky guy.
G/O Media may get a commission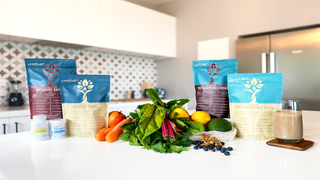 And the Newsbusters thinks it sounds "like a skit from the upcoming Zoolander 2 movie," pleading Ben Stiller:
Please, you've GOT to take this gift from the news and include a scene with a male model party bus shuttling coeds to the election polls in your planned Zoolander 2 movie. Perhaps Zoolander and Hansel can campaign on the bus for the coeds to vote for them as male model of the year.
And of course Twitchy has crowned Cosmo as "hypocrites of the year" because Cosmo rightly slammed Rick Scott's "Say Yes to the Dress" political ad. For the record, a women's magazine criticizing a male political candidate reducing a political race to a wedding dress TV show parody in order to appeal to women and then offering voters a bus full of shirtless dudes is not hypocritical. Obviously what I am trying to say here is that Rick Scott should have used shirtless models in his ads, case closed.
Honestly, shirtless dudes is standard as far as Cosmo gimmicks go. It's cheesy and a bit awkward how earnest they are (am I the only person here that was kind of turned off by the video above?), but if they're using shirtless dudes for their own brand of cute animals videos, goddammit, why not use them for the midterm election? Viva democracy!