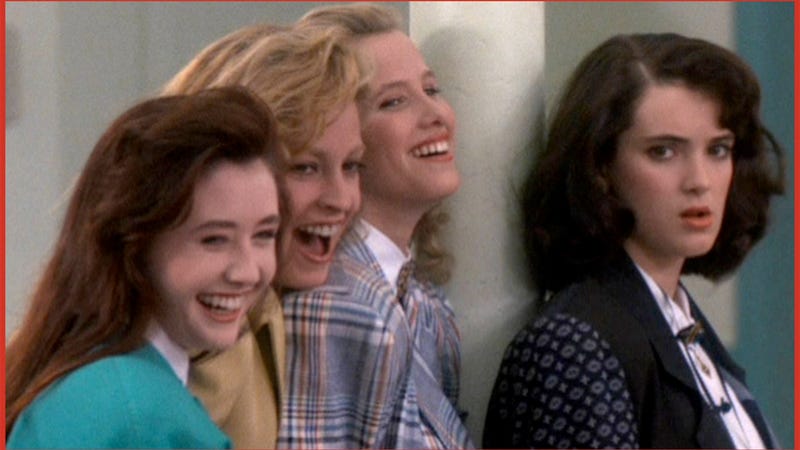 What's your damage, Bravo?
TV producer and writer Jenny Bicks had planned to make all of dreams come true by bringing Heathers to the small screen, but Bravo dashed those hopes when they put the kibosh on the project today.

Bravo's show would've revolved around Veronica's teen daughter and a new generation of mean girls — all daughters of the surviving Heathers from the 1989. Ugh it sounds so good I can't even talk about it WHY BRAVO WHY.
Bravo declined to comment on the status of Heathers, but it would've been part of their new foray into original scripted programming, which includes Marti Noxon's adaptation of The Girlfriends' Guide to Divorce.
It's not too late, Bravo. Please sleep on it and let's talk when you're not drunk. Or when you're more drunk.