In another recent legal victory for LGBT rights, a U.S District judge in Colorado ruled Wednesday that a landlord's refusal to rent a townhouse to a lesbian couple is in violation of the federal Fair Housing Act.

Rachel and Tonya Smith, a same-sex married couple wanted to rent a house from Deepika Avanti. The Smiths have two young children, Reuters reports, and Rachel is transgender. Avanti met with the couple but decided not to rent to them, citing concerns about noise from the children. In an email following her rejection, Avanti reportedly said that she and her husband wanted to keep a "low profile" and that the Smith's "unique relationship" might attract unwanted attention.
The Fair Housing Act generally covers housing discrimination based on race, religion or sex. This decision marks the first time that a court has extended the protections of the act to people based on gender or sexual identity, hopefully setting what could be a precedent for other cases to follow.
In his opinion on the case, Denver federal Judge Raymond Moore wrote that "such stereotypical norms are no different from other stereotypes associated with women, such as the way she should dress or act (e.g., that a woman should not be overly aggressive, or should not act macho), and are products of sex stereotyping."
In what has been a very bad week overall, it's nice to celebrate the little things. This is the second victory for LGBT rights this week. On Tuesday, a federal appeals court in Chicago ruled in favor of Katie Hively who alleged that Ivy Tech Community College in South Bend, Indiana refused to hire her for a full-time staff position because she's a lesbian.
G/O Media may get a commission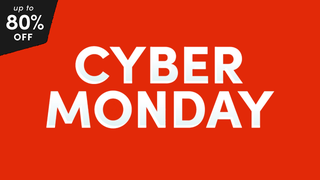 up to 80% off
Wayfair - Cyber Monday
In a statement to the press, Tonya Smith expressed how happy she was with the outcome of the case. "No one should ever have to go through what we went through," she said. "Hopefully this ruling will protect other couples like us who are trying to provide safe homes for their families."
This post has been updated to clarify that it was a federal appeals court in Chicago that made the decision in Katie Hively's case.