John Brennan, the director of the Central Intelligence Agency, would appreciate it if President-elect Donald Trump would stop talking shit about the intelligence community.
In an interview with Fox News's Chris Wallace, Brennan emphasized that the CIA is not attempting to hinder Trump's transition efforts. However, as CNN reports, Brennan does wish that the Mad Tweeter would "appreciate" the impact of his words on national security.
"There is no interest in undermining the President-elect and the team coming in," Brennan told Wallace. "It's our responsibility to make sure they understand exactly the dangers that are out there."
Trump, however, has devoted many hundreds of Twitter characters to condemning the U.S. intelligence agencies, going so far as to blame them for the leaked dossier published by Buzzfeed last week.
G/O Media may get a commission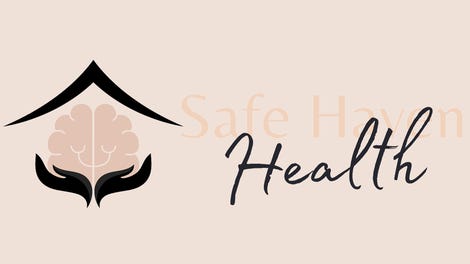 Addiction counseling
Safe Haven Health
This reference to Nazi Germany would be deeply ill-advised in any case. Seeing as Trump has appointed a known anti-Semite as his chief strategist and stood passively by as a new surge of hate crimes distend across the country, well — it's flagrant, narcissistically ignorant hypocrisy.
Brennan, too, refers to this Nazi Germany parallel as "outrageous" and does not hesitate to defend his agency.
"I do take great umbrage at that, and there is no basis for Mr. Trump to point fingers at the intelligence community for leaking information that was already available publicly," he declares.
Brennan's time in office runs short; in the meantime, he seeks to impress upon the President-elect and his team the threat Russia poses to the United States. As Brennan indicates, Trump does not seem to grasp the precariousness of our relationship.
"I don't think he has a full appreciation of Russian capabilities, Russia's intentions," Brennan explains to Wallace.
And regardless of any particular security threat, it is both dangerous and foolhardy to be so openly contemptuous of the national intelligence community. As Brennan suggests, it broadcasts a message of internal distrust and fracture.
"If he doesn't have confidence in the intelligence community, what signal does that send to our partners and allies, as well as our adversaries?" asks Brennan.
He then adds, pointedly, "It's more than just about Mr. Trump. It's about the United States of America."
Ah, would that Trump saw matters in the same, sane way. As it happens, our next leader of the free world either viewed or was made aware of Brennan's interview, and communicated his impressions to Twitter.
These tweets seem to accuse John Brennan himself of being the mastermind behind the dossier leak. They moreover reinforce one of Trump's most hazardous traits: myopia induced by any perceived affront to his dignity. How can one possibly concentrate on the needs of a nation when that nation is tittering about your racist urinary sex play?