Chrissy Teigen and John Legend headlined the first day of the House Democrats' three day policy retreat, which sounds pretty dull for them, but very exciting for the lawmakers assembled there.

According to Politico,
The celebrity couple spoke bluntly on Wednesday night about confronting the Trump presidency — his taxes, his Twitter habits and even his daughter Ivanka Trump.

"Chrissy was ahead of the curve on making fun of Donald Trump. She knew before a lot of people did that he was a joke and a conman and a clown," Legend said.
While much of the session was closed to the press, a few of the details of Teigen and Legend's appearance leaked out. Teigen reportedly spoke with disgust of Trump's family separation policies, and the fact that she recently scored perfectly on her own citizenship test.
"When it comes from people, like Ivanka, I will say, that can post all day pictures of her children that are just in her home and 'oh my daughter is having trouble in her crib' or 'my daughter is doing this' and 'my daughter is doing this,' there are children out there that don't have that opportunity," Teigen said, according to The Hill. "There are children that are completely … honestly, I cannot fathom for a second how scared our children would be if they were without us."
G/O Media may get a commission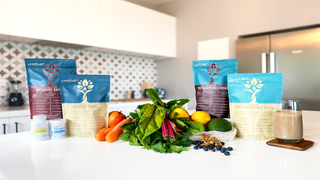 "We need the comedy to cover up the pain," That's our 'ha-ha' as we're crying inside," Teigen added. "It's laughing through the pain."
After most of the media exited, political commentator Melissa Harris-Perry, who acted as the moderator, asked Teigen which word women should say more.
"Fuck you," Teigen replied. Correct.
Legend is right that Teigen has been shit talking Trump since long before he was president, firing off delightfully mean tweets since way back in 2011. He finally blocked her in 2017, but I bet this one is still as true today as it was back then: