Perhaps you'll recall that Cara Delevingne, a rare true supermodel in a declining landscape of "supermodels," technically quit modeling last year so she could focus on starring in excellent films such as Suicide Squad, Paper Towns, and Pan. Her "retirement" led to a slew of devastated-sounding eulogies for her career (and one very bad parody by me that... didn't quite fly), even though she was simply diversifying her portfolio.
But since then, she's been coaxed out of her hiatus here and there to reinvigorate the modeling circuit, and usually by individuals who consider her a muse. This summer, she appeared in a YSL campaign because, as the company wrote in an all-caps tweet, "CARA AND HEDI [Slimane, then-creative director] HAVE WORKED TOGETHER MANY TIMES OVER THE PAST 4 YEARS." And last night in Paris, Karl Lagerfeld got her to walk in Chanel's prestigious Métiers d'Art show, which honors the artisans who craft the details for the label.

Held in the Ritz and titled "Paris Cosmopolite," the scene was a bit of a ladies who lunch situation, with models walking through proper tables set with silverware and towers of baked tea-things that certainly no one touched. The Frenchness was emphasized; the smart jackets and pearls were festooned with feathers and topped with impossibly elegant floral headpieces. Karl was like, duh, we're in Paris, everything's beautiful, to the New York Times:
"I suppose there was a part of me that just thought, this is Paris, we influence fashion all over the world," Mr. Lagerfeld said of going local for his final show of the year. "And the Ritz is fun, it is convenient and it is right next door — it would actually be stupid not to do it here."
The garments had movement and so Delevingne, one of the models with a strong personality up in this joint, gave it all a little spin and twirl.
G/O Media may get a commission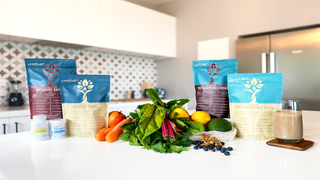 Lily-Rose Depp, teen daughter of Johnny and Vanessa Paradis and the face of Chanel No. 5 L'eau, also walked in the show, all of it so proper and yet so free, the discreet charm of the bourgeoisie.
I don't have a florid phrase to turn about this look except give me this fucking coat. Now.
Among the revelers—Jada Pinkett-Smith and Willow Smith, Rowan Blanchard, Vanessa Paradis, G-Dragon, J Balvin—was Pharrell, dressed for tea time in tweed and pearls and a yarmulke.
It really was astonishingly beautiful, in an old-Paris hotel setting where Coco Chanel lived for most of her life.
This shit is the definition of finery and frippery, but from an intellectual standpoint. And yet, there's something slightly menacing about it as well—the throwback silhouettes to the 1930s, stylistically beautiful but a reminder that Coco Chanel's sentiments were with the Nazi Party, an ominous evocation at a time when much of Europe and the United States are leaning ever treacherously towards fascism. Indeed, to the LA Times, Karl expressed a nostalgia that felt dangerous:
"For me, it's a certain idea of Paris: Gabrielle Chanel, the Ritz, the Hemingway Bar. This is the kind of Paris everyone would like to bring back," the designer said.
It brings to mind some of the French critiques of the film Amélie when it was released in 2001, that it depicted a France that was so "classic" and so old-world in its nostalgia that it approached xenophobia—that the Paris it romanticized was one without immigrants, without Muslims, without anyone who did not embody its vision of the classically French.
This is not to say that the past France Karl has in mind is the one he'd like to see for the future, and there is perhaps some liberation in throwing puffers and bombers over tulle mermaid gowns—perhaps even on a mostly white cast of models. But it's worth exploring how the global political climate expresses itself within culture, and Karl Lagerfeld has made explicit use of politics for his fashion shows in the past—recall his feminist runway—and so it's fair to question the way he positions politics in his work in the future.
But you already know. He said:
While the Métiers d'Art show typically travels to a destination — Edinburgh, Salzburg, Dallas — and recounts a chapter of the house lore, real or imagined, Lagerfeld felt it was time to pay attention to France, which has been shunned by tourists in the wake of multiple terror attacks and labor strife over the past year.

"I think it's not a bad thing for Paris, given all the Paris bashing, which I'm very much against," he said.
Who doesn't love Paris?! Everyone loves Paris! And everyone loves Chanel, which basically acts as a form of monetary currency at this point. Just keep your eyes open, everyone, and enjoy the clothes.