Cara Delevingne's Modeling Career, which flourished in the mid-2010s and took the British actor Cara Delevnigne to runways and ad campaigns from Milan to Morocco, died Sunday in the Times of London. It was 6.
The cause was psoriasis and sexual harassment complicated by hollowness and exacerbated aging, its keeper, Cara Delevingne, said.
As a child, Cara Delevingne's Modeling Career began with a strong showing, beginning with a spread in Italian Vogue with Cara Delevingne's Modeling Career's proprietor, Cara Delevingne. But its biggest triumph came in 2009, when it was discovered and signed to Storm Model Management, working just two short years before distinguishing itself through Cara Delevingne's eyebrows and feline features and becoming an international sensation.
[UPDATE]
G/O Media may get a commission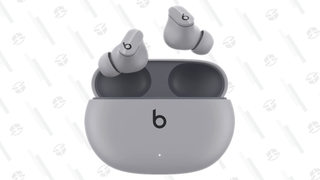 Soon enough, Cara Delevingne's Modeling Career was traveling around the world, representing legacy brands such as Chanel and Burberry, as well as retail outlets like Zara and H&M. Its versatility soon catapulted Cara Delevingne's Modeling Career to the top of the industry.
In its later years, however, it suffered from chronic stress, and began to succumb to the constant pressure, which led to the psoriasis that would eventually become a contributing factor in its death. "People would put on gloves and not want to touch me because they thought it was, like, leprosy or something," Cara Delevingne said.
As the skin affliction spread, so did Cara Delevingne's capacity for the seamier aspects of the industry, and Cara Delevingne's Modeling Career became more downtrodden. "I am a bit of a feminist and it makes me feel sick," said Cara Delevingne, of some of the sexually suggestive poses Cara Delevingne was asked to exhibit. "It's horrible and it's disgusting. [We're talking about] young girls. You start when you are really young and you do, you get subjected to… not great stuff."
As Cara Delevingne's interest in nurturing Cara Delevingne's Music Career and Cara Delevingne's Acting Career increased, Cara Delevingne's Modeling Career waned. Its presence was removed from Storm Model Management's website in June and laid dormant until, this week, its death was confirmed by Cara Delevingne. According to reports, it died alone, but very fabulously.
In lieu of flowers, Cara Delevingne's Modeling Career's family requests donations be made to Paper Towns, c/o Your Local Cinema, anywhere, in perpetuity.
---
Contact the author at julianne@jezebel.com.
Image via Getty.