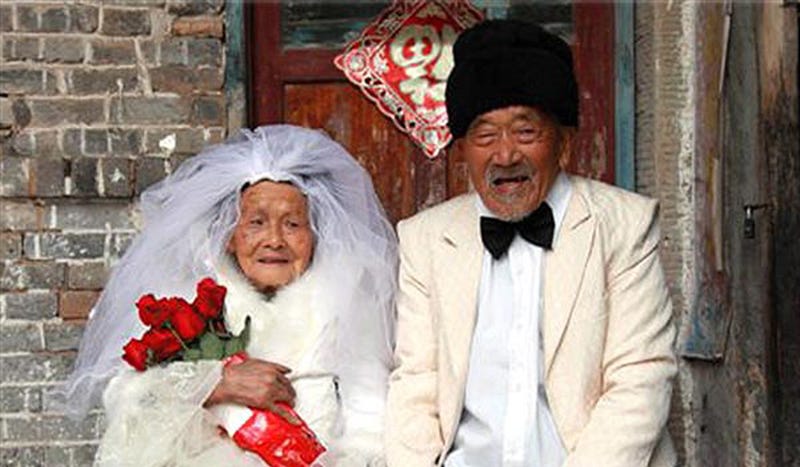 If you think finding a good, affordable wedding photographer these days is next to impossible, imagine nine decades ago when that shit was legit impossible. Plus, all your friends didn't have camera phones and basically, I'm never complaining about my life again.
Wonderfully, Wu Conghan, 101, and his wife Wu Sognshi, 103, finally got their big day photos taken. The groom wore a cream suit with black bow tie, and the bride sported a full wedding gown, veil, and held a bouquet of rose. I love love!
The photos were taken as a part of an initiative by a collective of local photographers in Nanchong, China, located in Sichuan province. The photographers volunteered to shoot the wedding portraits of older couples who could not have photos taken on their wedding days years ago.

In a fitting bit of old meets new, the couple got to instantly see the digital snaps on the photographer's computer. After their photo shoot, the couple's village threw them a wedding party.
I wish I coulda gone to that party. There was probably awesome food and everyone was in bed by 8pm. My kinda shindig.