Eyebrow model turned actress turned "singer" Cara Delevingne is starring alongside Orlando Bloom in what sounds like a real mess of a TV show on Amazon.
Variety reports that Delevingne will join the cast of Carnival Row, a drama coming soon to Amazon. The description of the show is worrisome —like a distressing steampunk version of of Fantastic Beasts and Where to Find Them, crossed with some sort of hamfisted political allegory about our current, troubled times.
"Carnival Row" is a fantasy-noir set in a neo-Victorian city. Mythical creatures fleeing their war-torn homeland have gathered in the city, and tensions are simmering between citizens and the growing immigrant population. The investigation of a string of unsolved murders begins to eat away at whatever peace still exists.
The pop culture landscape will be riddled with narratives addressing this particular moment in time for longer than I'd like to think about; some of them might be decent, but others, like this one, sound like they will be hack-y and ill-conceived.
Even more concerning is the description of Delevingne's character: "Vignette Stonemoss, a faerish refugee who flees homeland to come to the Burgue, where she must contend not only with rampant human prejudice against her kind, but with the secrets that have followed her to this new place." Will Delevingne be able to imbue this role with the pathos and straight face required to play a refugee Tinkerbell? Only time will tell.
G/O Media may get a commission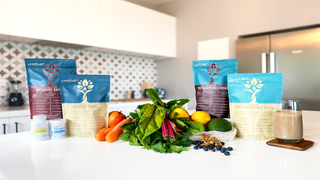 I want to have faith that this will be good or at least serviceable, but right now, I'm struggling. Luckily, I have a while to reconcile my feelings about this—if the world is still standing in the near future, we can all watch Carnival Row and cry sometime in 2019.