Michelle Obama, the FLOTUS America didn't deserve, popped up for a talk at the Worldwide Developer's Conference, the event where Apple unveils new products and where, this year, attendees were blessed to hear her inspirational words on topics like living your best life, memoir writing, and the power of female leadership.

On Tuesday, Obama sat with Lisa Jackson, Apple's VP of environment, policy, and social initiatives, who enviously described Michelle as "my friend." Obama explained that while she and Barack are obviously hard at work on community initiatives, they're also "decompressing" and trying to travel once a month. "We are now trying to see the world, actually see it and enjoy it and take it in," says Michelle. Yes, we see. She also talked about the "healthy process" of writing her book. "I find myself for the first time really remembering and taking in feelings and emotions that I just buried," she says, appearing warm, genuine and human.
I know the topic of Michelle on post-White House life is getting old, but it's nice to hear that she's so delighted by the joy of being alone in a house again—"You wake up, no one's in your house. No one!" she says. It's also sweet when Jackson reminds her, "You are our first Black First Lady" and Michelle says, "I keep saying, 'Oh! Yeah!'" I will never get tired of hearing her speak, sue me! It's a soothing reassurance that life will be alright.
Since this is a tech conference, Obama had some sage advice for the developers. "Fear consumes us, unfortunately. It's an emotion that can be played on, to the detriment of us," she says. "It's an emotion we all fear. It just can't consume you." And, "Take time to know yourself." Is this wisdom you should already know? Yes. Does it sound better coming from Michelle Obama, who does this effortlessly? Yas. Things are gonna be fine, you're fine, everything's fine.
G/O Media may get a commission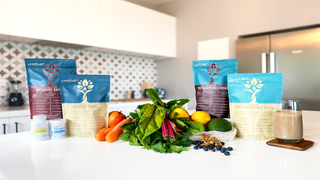 Dear people with racists in your family: "If you wanna be a truth teller, if you've got an issue that you care about, but you can't be truthful and persuasive in your own backyard, if you're stepping over your grandfather, who has some interesting notions about the world because you don't wanna stir up anything with him—You don't wanna face your own family? Then how are you gonna have influence over anybody else?" says Obama. "People wanna come to me and ask me, 'Well why isn't my husband doing XYZ?' And my question is what's your husband doing in the environment, on education?" ::Crowd applause and tears over "Wtf is your dude doing?"::
Obama also kindly reminded the predominantly male leaders in tech that women are the decision-makers in life. "Women are in charge of everything. We do everything, we buy everything, we make most decisions in the household. Who are you marketing to? Who do you think is gonna use these apps?" she says. "If women aren't at the table, then what you're saying is you don't really care about my dollar. You're really gonna miss a lot of what I want because you just don't know me. So you need me at the table." Best of all, The Emotions' "The Best of my Love" plays at the end and Michelle cannot help but dance.