Kate Middleton has never stepped out in some Gaga-esque getup, yet she's managed to stir up an international controversy over her attire. The Duchess' fashion choices are purposely conservative, but now many are complaining that her fondness for nude pantyhose is hopelessly old fashioned.
We've been over the generational conflict over whether to hose or not to hose many times, but Kate may have changed the debate. According to Beth Teitell of the Boston Globe, she's making women more see the appeal of pantyhose:
There she was getting off a Royal Canadian Air Force plane in Canada, looking polished in a navy lace overlay dress, a coordinating clutch - and sheer hose. And there she was greeting adoring fans in Ottawa, looking lovely in a cream dress from Reiss, red shoes - and sheer hose. OK, I know she's traveling with her hairdresser and spends more on a single clutch than I do on my entire handbag wardrobe, but I found myself thinking that maybe if I just wore stockings things would happen for me, too.

Her knees did not look dirty because she'd un-artfully applied a self-tanner. Prickly hairs were not showing. Pastiness was not an issue.
Apparently Teitell isn't alone. Earlier this week the Daily Mail reported that "sheer tights have been flying off the shelves" since Kate's engagement. Yet, in the same article they attack her for wearing them, even though hose and closed-toe shoes is palace protocol:
While it is true that nude stockings can hide a multitude of sins, they have not been in vogue since the Eighties and the result is a somewhat ageing look, at odds with her otherwise youthful style.
G/O Media may get a commission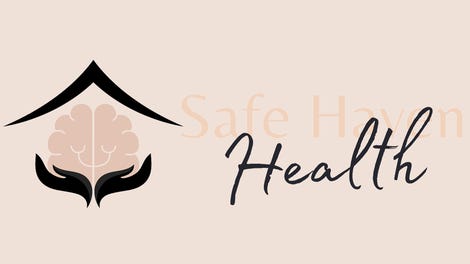 Addiction counseling
Safe Haven Health
The royals' love of nude hose has been widely mocked (even on this site), but personally I don't mind Kate silently making the case for pantyhose. I was brought up with the idea that's it's fine to not wear pantyhose — if you're a harlot — so I can understand the unhip, pro-stockings mindset. Until I went to college I never wore a skirt with bare legs, and my refusal to wear them led to several arguments with my mother. (For context, it took me a full season of Mad Men to convince my mother that Betty Draper is not meant to be an aspirational figure.)
Like many women, I found our "liberation" from pantyhose terribly confusing. During a summer internship at then-Senator Hillary Clinton's office, I discovered hose are still de rigueur in certain professions. I didn't mind wearing them because by that point I'd found brands helmed by Sara Blakely that solved most of my problems with runs, slouchy knees and too-tight waistbands. A few summers later, I learned magazine editors think interns should be barelegged. Suddenly I had to review my personal pantyhouse policy on an event-by-event basis to determine if I'd be committing a fashion faux pas.
Now I own a few pairs of stockings and like to wear them when faced with blisters, frigid temperatures or particularly clingy dresses. I also tend to break them out for extremely formal affairs, and I'd count any day you're addressed as "Duchess" as a formal occasion. But I'm not particularly attached to pantyhose. I'm just hoping (probably in vain) that Kate manages to make stockings slightly more acceptable, thus putting an end to the feuding over what leg attire a woman chooses on a given day.
The Sheer Nerve Of Princess Kate [Boston ]
How Kate Sparked An American Tan Revival - And The Real Reason She Keeps Wearing Those Shiny Tights [Daily Mail]