Here's a thought: Maybe Calvin Harris wants to just be Calvin "I Chose This Name Because It Sounded 'Black,' Guys" Harris without enduring mediocre dad jokes about Taylor Swift.
The Scottish DJ was the recipient of the Future Icon Award (what?) at Caesar's Palace on August 6 and presenter Howie Mandel took the opportunity to crack the kind of joke that your dad makes with your prom date while you're fussing with your strapless bra at the top of the stairs.
"That's a nice suit. Who's your tailor?" the bald man reportedly asked Harris while the audience erupted in what I presume was forced laughter with a few guffaws thrown in for good measure. "See what I did there?" he asked as a follow up, just in case the audience or Harris himself missed his oh-so-clever wordplay. "Tailor" and "Taylor" sound alike, guys. Get it?! Its a homonym!!
To his credit, Harris apparently handled the "joke" with grace, despite what Celebuzz called a "humiliating" moment.
"You had that prepared. You had that one ready," Harris replied in a tone that I hope was dripping with sarcasm because that is the lamest and most deeply unfunny joke I have heard in quite some time.
G/O Media may get a commission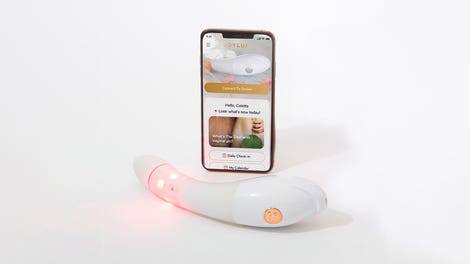 $50 Off
Joylux vFit Gold Device
No deal, Howie. No goddamn deal.
[Celebuzz]
---
Here is a song by tiny British moppet Ed Sheeran that you may have heard as the first dance at a wedding you only sort of wanted to go to.
Here is another song, sung poorly at karaoke bars everywhere, by Marvin Gaye.
Do these songs sound alike? Did Sheeran jack the "melody, harmony and rhythm compositions" of Gaye's song for his own tepid, mid-tempo ballad that sounds like it was written for a very special group number on So You Think You Can Dance? The family of Ed Townsend, the dude who co-wrote "Let's Get It On", seems to think so and are suing Sheeran for the transgression.
During the course of this writing, I have listened to both songs at least twice. I can't tell if they sound alike at all, but "Thinking Out Loud" is stuck in my head now and will be for the end of time. Great!

[TMZ]
---