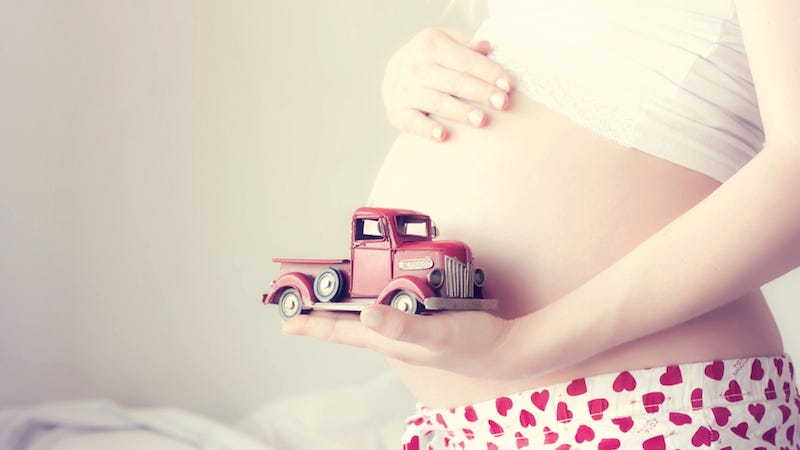 On Saturday night, Rose and Trevor Abbud were driving to the hospital via a New Jersey Shore highway to give birth after Rose's water broke at around 6:30 p.m. It soon became clear that the baby would not wait to be born.
"My wife was screaming," Trevor said in an interview. "I saw the top of the baby... I thought she was dead." He called 911, but it wasn't much use.
The AP reports:
Two women who happened to be at a nearby beach club - trauma nurse Sarah Wood and Rumson First Aid Squad EMT Lauren Kammerer - heard the commotion and ran over to help. A short time later, Bella Rose Abbud was born.

Kammerer said Trevor Abbud was screaming until he realized his wife and baby would be OK, then went around "hugging everybody" after the delivery was completed.
"It couldn't have been a better moment," said Kammerer. "We just happened to be there at the same time."
Bella Rose, the couple's second child, is reportedly in good health.
The moral of this story? Always travel within 200 feet of a trauma nurse.
---
Contact the author at joanna@jezebel.com.
Image via Shutterstock.