On Saturday, demonstrators from the white supremacist group Patriot Front walked up Burlington, Vermont's Main Street and into City Hall Park, where they unrolled a sign reading, "Reclaim America." In response, the city's mayor said the group has "no place" in Burlington.
"White supremacist groups like Patriot Front have no place in Burlington," wrote Burlington mayor Miro Weinberger in response to the demonstration. "I welcome the over 250 Burlingtonians and members of our neighboring communities who came together on Saturday to peacefully promote inclusivity and equality for all. These are the values that make Burlington and our country great, and the values we will continue to uphold to ensure that intolerance never takes root here."
That same morning, around 250 counter-protests were ready to engage with the white nationalist group at the Staples Plaza, where they thought the Patriot Front rally would be, through a non-violent counter-protest. Jabari Jones, an activist from the People of Color Caucus who organized the counter-protest, posted a call to action on Facebook, according to the Burlington Free Press.
"I am calling for a NON-VIOLENT rally of overwhelming numbers of anti-racist, anti-fascist, anti-white supremacist folks to show up and make it crystal clear that Patriot Front is not welcome in Burlington," he reportedly wrote.
Paul Fleckenstein, a local organizer for the International Socialist Organization, told the Burlington Free Press that Saturday's action would be "the biggest possible broadest rejection of the Patriot Front's politics."
G/O Media may get a commission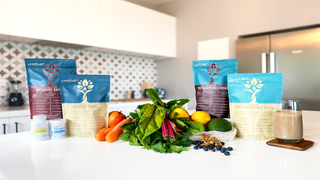 According to the Southern Poverty Law Center, Patriot Front is a collection of white nationalists across the country, working to create "the new American nation state." The group is founded and led by Thomas Rousseau, an 18-year-old Texas resident who was radicalized via online alt-right forums. He created it as a spinoff of Vanguard America, the group behind the violent protests in Charlottesville, Virginia, which resulted in the death of Heather Heyer, and the injury of many others, after one of its members drove a car into a group of counter-protesters. The group combines various hateful ideologies, including white supremacy, alt-right-style activism, and, according to the SPLC, "militia-style armed insurrection; thus far, that involves plastering fliers and banners, some reading "Resurrection through insurrection," in public places.
As the Trump administration continues to dodge and decline opportunities to denounce hate groups (a vocal element of its base!), state and local representatives have taken up the mantle.
Following the Charlottesville demonstration, the city's mayor, Mike Signer, said that he sees a connection between Trump's campaign and the rise of white supremacist activity. "He made a choice in his presidential campaign, the folks around with him, to, you know, go right to the gutter, to play on our worst prejudices" he said on CBS's Face the Nation. "And I think you are seeing a direct line from what happened here this weekend to those choices."
In August, a group of Democratic Connecticut mayors spoke out against white supremacy in solidarity with the victims of Charlottesville, as did the mayors of Raleigh, North Carolina, Iowa City, Iowa, Philadelphia, and Boston—and over 300 others through the Mayors' Compact, a joint effort between the US Conference of Mayors and the Anti-Defamation League.
"Dark forces of extremism and violent bigotry are rearing their ugly heads. We are now seeing efforts in our states and at the highest levels of our government to weaken existing civil rights policies and reduce their enforcement," the announcement of the Compact reads.
"We have seen an increase in hate violence, xenophobic rhetoric, and discriminatory actions that target Muslims, Jews, and other minorities. We will not permit them to succeed."