Welcome to Would U?, an academic forum in which I share my gross crush of the week and ask if you, too, would bang that person.
Here is what I know about Jon Lovitz, age 58:

He once dated Janice Dickinson.
He was on Saturday Night Live from 1985-1997.
In 2012, he called Barack Obama a "fucking asshole" for being rude about rich people.
On Easter Sunday of 2016, Lovitz revealed on Instagram that he, in his own way, has also #risen, in that he is engaged to CW actress Jessica Lowndes, who is 31 years younger than he is, and has herself been hinting via Thai proverbs and gross pictures that she is with a much older man.
G/O Media may get a commission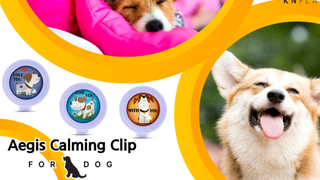 20% off
Aegis Calming Clip for Dogs
Many people, chiefly Chrissy Teigen, believe this to be a hoax.
Pretty inconsiderate, Christine! Why wouldn't Jessica Lowndes want to marry (and presumably sleep with) Jon Lovitz, who at nearly 60 maintains an astounding head of hair and an even bronze? Who wouldn't want to stroll into shul on Yom Kippur with Jon Lovitz on your arm, whispering a feverish tune about hamburgers in your ear? Who wouldn't want to wake up in the morning to the wide, rapidly blinking eyes of an aging comedian who stars in the upcoming hit Mother's Day, desperately inhaling the sweet scent of youth and possibility radiating from your pores?

I know you're out there, Lovitz lovers. Lovertzes. Lovigilantes. Let your voice be heard. Would you have sex with Jon Lovitz?

Last time on Would U?, we asked: Would you have sex with Donald Trump if he dropped out of the race immediately afterwards? 69% of you said "No"; 23% answered "Yes," and 8% supplied their own answers (a sample: "Maybe a handjob?" "Your article sucks" "I'm paralyzed").
UPDATE, 4:30 PM: I don't know who the hell Jessica Lowndes thinks she is, but she has successfully trolled us all in order to scrape together publicity for her new music video. Honestly, Jessica, there is no such thing as "Early April Fools"!
---
Image via Instagram, animation by Bobby Finger.