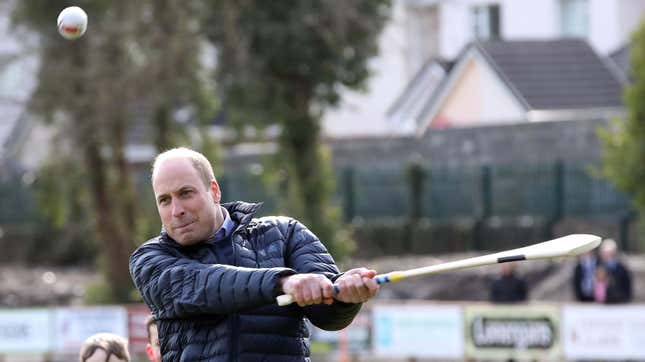 Scientists are still scrambling for answers after compelling evidence emerged that tens, perhaps even hundreds of millions of bald men simultaneously died on Friday.

Crush of the Week: Daniel Radcliffe's Weird Al
Their search began after reputable British news source The Sun reported that Prince William had been named the "world's sexiest bald man." Not Ed Harris. Not Tyrese Gibson. Not even the guy who played that guy on the first season of House of Cards. Prince William.
Prince.
William.
There is simply no other explanation other than everyone died. Please check in with your bald loved ones, especially those of medium to extreme hotness, as soon as humanly possible.
---
Zooey Deschanel has a forehead, confirmed. [E! News]
Fans think Travis Barker's new tattoo that says "You're so cool" is a tribute to girlfriend Kourtney Kardashian, which is insane because it says "You're so cool." [Us Weekly]
Sharon Osbourne is out at The Talk! [NBC News]
"I just got this feeling man, that this summer is, it's about to be a white boy summer," Chet Haze said on Instagram. "I'm not talking about Trump, NASCAR type white," he clarified. [Page Six]
Hilary Duff and Matthew Koma had another baby! [Hollywood Life]
Someone stole about $1 million worth of stuff out of Beyoncé's Los Angeles storage unit. [Bossip]
Tituss Burgess helped raise over $300,000 to help rebuild New York's Middle Collegiate Church, which suffered a massive fire last year. [Page Six]
Obsessed with the fact that Lil Nas X storyboarded his "Montero" video using a frame from SpongeBob SquarePants.