Ingriane Barbosa Carvalho, a 31-year-old mother of three in Brazil, died two months ago after an underground abortion went wrong—due to her country's strict abortion laws that have been in place for the past 78 years.

Her story is not uncommon, but it has shed light on the reality of not providing women with the legal protection and necessary resources to obtain safe abortions should they need to do so: they will find a way to get it anyway, and more people will suffer in the process. According to The New York Times, Brazil's supreme court may be realizing that as well.
Initially, Carvalho attempted to terminate the pregnancy via other extreme measures like swallowing an entire pack of hypertension pills and sticking a needle in her uterus. When neither of those worked and she found herself four months pregnant with a job she needed to keep, and a partner who had no interest in being around, she sought the services of a an underground abortion provider who inserted a stalk of castor-oil plant in her uterus. She got professional medical help after hemorrhaging for three days, but it was too late.
In a country in which one in five women terminate unwanted pregnancies, Carvalho's story is not new. From the Times:
Estimates of the number of abortions performed in Brazil each year range from 500,000 to 1.2 million. Each year, more than 250,000 women are hospitalized as a result of complications from abortions, according to the Brazilian Health Ministry. In 2016, the last year for which official figures were available, 203 women died as a result of botched abortions. Providing medical care for them has cost the government more than $130 million over the past decade.
G/O Media may get a commission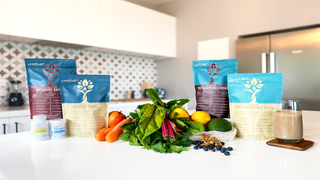 And, unsurprisingly, poor women of color are disproportionately affected:
Wealthy and middle-class women can have safer abortions by traveling abroad or resorting to medical professionals willing to perform them. Poor women, many of whom are black, make up a disproportionate number of those who die, become ill or get prosecuted as a result of the procedure, according to researchers, activists and public defenders.
In an effort to avoid stories like this in the future, women's rights activists in Brazil are asking the court to reconsider laws they believe are at odds with the constitution. Although this particular reevaluation may not lead to full legalization, decriminalization would be the first step towards making abortion legal—an uphill battle in a country that is largely Catholic.
"This hearing comes at a historic moment in Brazil and in Latin America, where we have seen a rise in recent years in the opposition to sexual and reproductive health and rights," said Beatriz Galli, a Brazilian human rights lawyer. "Brazil exemplifies the regional paradox: There has been massive mobilization in civil society for expanded rights, contrasting with a very conservative Congress."

The two-day public hearing begins this Friday.