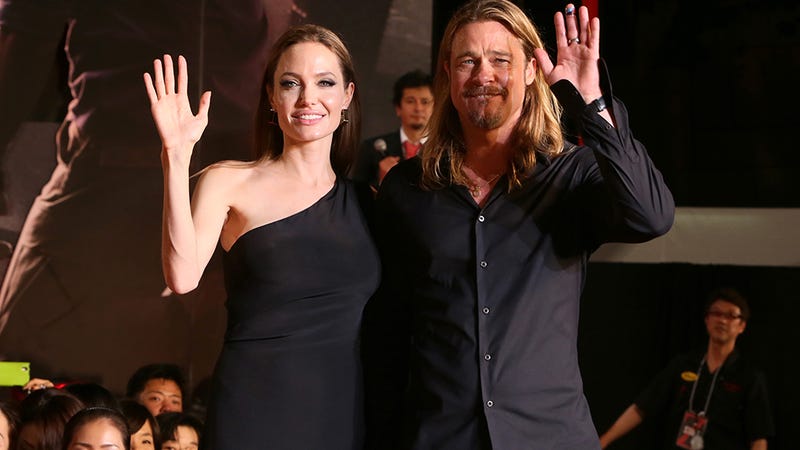 Tired of just adopting children, Brad and Angelina are now adopting wines. Bless their hearts.
According to US Weekly:
The dynamic duo's Chateau Miraval Rosé 2012 was ranked number 84 among Wine Spectator's Top 100 Wines of the Year, making it the "best Rosé in the world," according to a new press release. Back in March when the wine was first released, all 6,000 bottles sold out within five hours.
Shout out to the people who have spent their lives cultivating the perfect grapes and mastering your fermentation process, but you can step aside because two movie stars just bested you at your own game. This is kind-of like when the prettiest girl in school sweeps in and fucks your boyfriend without even trying. You should all be singing Jolene to Bragdelina right now is what I'm saying.
I didn't know it was that hard to get because I easily picked up a bottle at SFO as a hostess gift and we drank it and it was delicious because it tasted like wine. Mmmm... wine.
[US]