Brandi Glanville known perhaps as the messiest fancy lady in a crew of remarkably messy fancy ladies is finally using her Real Housewives of Beverly Hills fame for good by launching her own brand of wine.
Glanville announced the news by posting what appears to be a stock image on Twitter.
Or perhaps she really is sitting on a vineyard watching her grapes grow, I don't know.
G/O Media may get a commission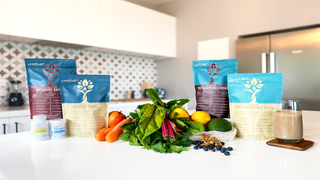 Glanville will join a list of Real Housewives alcohol moguls that includes Bethenny Frankel's Skinnygirl cocktails, Ramona Singer's Ramona Pingot Grigio and Lisa Vanderpump's LVP Sangria. (And for those who hated themselves enough to watch the Real Housewives of Melbourne, there's also Jackie Gillies' Las Máscara bottled cocktails.)
Hopefully this doesn't go the She by Sheree route and Brandi's team actually able to get her shit together to release the product. By the looks of her tweet, the unnamed wine label should be out by the summer, when I will immediately buy it, act like an insane person with no tact and then blame it all on the fact that my ex-husband cheated on me five years ago with a yodeler.
Regardless, this is a smart move by Brandi seeing as how wine is usually the catalyst for most of the behavior that keep her employed by Bravo—including this season, when she threw a glass of wine in Eileen Davidson's face for no good reason.
Image via Getty.