And now, a brief update on all of the latest developments in Brad Pitt and Angelina Jolie's divorce saga.
Earlier this morning, we reported that Pitt was reportedly under investigation for child abuse after getting batshit wasted on their private jet, "getting wild, screaming and being physical with the kids." Those rumors turned out to be mostly untrue – only because the FBI is investigating the claims because the incident occurred in the air, thereby giving the federal agency jurisdiction.
Pitt's PR team, likely working themselves to the point of exhaustion, came out against these allegations today. Apparently he never hit the kids. As per a source, Page Six reports:
"He was never physically abusive to her or the kids. He did yell at one of their children on the plane during an argument, but he didn't hit the child. Brad is denying claims of inappropriate behavior."

"Angelina is putting out [the abuse] story to take the kids away from him," explained the source.
"Angelina's team's campaign to smear him is so aggressive, they called all the major networks, People and TMZ last night with claims he is beating her and the kids."

More details about the events leading up to the divorce reveal that Jolie was really gung-ho about this. People reports that she broke the news to Pitt just days before we all learned about it and he really wanted her to do this quietly, for the sake of the children, whom he has reportedly not seen since Monday.
Pitt has assembled a team of lawyers, but has yet to appoint a divorce attorney. Jolie's team consists thus far of Hollywood divorce whisperer Laura Wasser, who seems to be doing a really good job at getting her client what she wants.
G/O Media may get a commission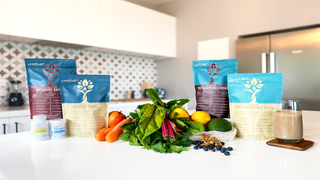 [Page Six]
---
The judge from The Voice that I begrudgingly have a tiny hate-crush on, Adam Levine and his wife Behati Prinsloo had a baby. It's a girl baby named "Dusty Rose" which is a fine enough name for a baby but also sounds like the honky-tonkin' alter ego of Rose Quartz, one of the very chill Pantone Colors of the Year.
"I can tell you they make very beautiful babies together," said one source, clearly lying through their teeth as all babies, even the ones you really, really love, look a little mushy from the jump.
Anyway! Congrats. Yay. Babies.
---