Nancy O'Dell isn't angry at her one-time Access Hollywood co-host Billy Bush over the leaked 2005 tape that features Bush egging on our current president/elected puddle of vomit from that time you chugged too much orange Gatorade, Donald Trump, as he crudely discusses O'Dell's body and recounts the time he tried to have sex with her. It's especially nice of her to let it go considering that the tape leaked in October of 2016 and Bush apologized to her in the last month.
"Billy reached out to me just about three weeks ago by email," O'Dell said during a segment of Entertainment Tonight, the show she's been hosting since 2011. "He wrote a really nice apology, which I appreciated very much."
I appreciate your giving nature, Nance, but a few weeks ago??!! A few weeks ago!! Why wasn't Bush—who, reminder, is one of those Bushes—on the horn with O'Dell immediately after the tape leaked last fall? Right. Because he's a shit-heel.
In a sit down with Good Morning America, Bush—currently on apology tour like so many weenies before him—also shared the disappointment his family felt in him after the tape was released.
Speaking with Robin Roberts, he recalled "My now-16-year-old daughter called me and she was in tears and she was really upset, and I said, 'Mary, it's going to be OK. Don't worry.' And she said, 'No, why were you laughing at the things that he was saying on that bus? Why were you playing along with that? It wasn't funny.' And I said, 'Mary, I'm sorry and there is no good answer for that.'"
G/O Media may get a commission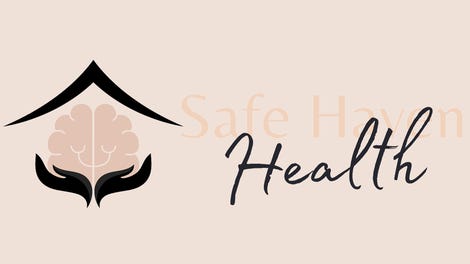 Addiction counseling
Safe Haven Health
As for the conversation with Trump, Bush says:
"Looking back on what was said on that bus, I wish I had changed the topic. I wish I had said: 'Does anyone want water?' or 'It looks like it's gonna rain.' He liked TV and competition. I could've said, 'Can you believe the ratings on whatever?' I didn't have the strength of character to do it."
Or he could have told Trump to stop being a misogynist, but oh well. We all handle confrontation differently.
Anyway, congrats, Billy, on being the bigger man and apologizing...six months to 12 years (remember that the tape was recorded in 2005) too late.