On Monday evening, Nancy O'Dell opened Entertainment Tonight with a few remarks about the now-notorious footage of Donald Trump and Billy Bush blathering and, in Bush's case, giggling about sexual assault. O'Dell, the woman subjected to Trump's furniture store hump-quest, had no desire to be entangled in the festering web of the GOP's campaign. But since she had no choice in the matter, she has addressed it directly.
"I'm sure that most of you have heard the audio tape which became national news and part of the presidential race," she begins. "My name was mentioned and, unfortunately, the release of it has thrown me into the middle of the political arena of which I didn't ask to be a part."
Her remarks focus primarily on female objectification and its poisonous impact on women and girls:
"There is no room for objectification of women, or anyone for that matter, not even in the 'locker room.' The conversation has got to change because everybody deserves respect, no matter the gender or setting. And as a mom, I have to add that our kids, especially our young girls, need to know that their hard work, their achievements, their intelligence, their heart are most important, and those things will not go unnoticed."

O'Dell also released a statement on Saturday that emphasizes these same points.
Once a host of Access Hollywood, O'Dell rejected the advances of the slobbering fried lung running for president of the United States. Trump then attempted to bar her from hosting the 2007 Miss USA pageant. At the time he claimed that it was due to her pregnancy — Donald simply cannot countenance the sight of pregnant women on television.
G/O Media may get a commission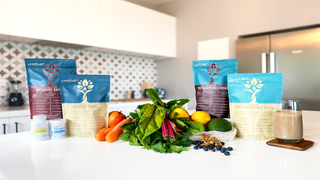 Happily, NBC was under no obligation to take Trump's qualms (i.e. blue balls) into consideration. It's unfortunate that O'Dell's dealings with this matured Eric Cartman have been dredged up for further media speculation.
We're almost to November, folks. Almost.