Okay, so obviously "sensual" is right in between "lover" and "horny" in the pantheon of Words That Give Me Permanent Linemouth (I HATE "HORNY" SO MUCH), but I will forgive Beyonce for literally anything because she is a queen from space sent here to bewitch us all with perfection. So FINE. Go all out, Bey! Say it's "erotic" if you want to! (HORK.) I can hang! And anyway, her description of how childbirth helped her discover "the power of being a woman" is a-goddamn-dorable.
"When I gave birth, that was the first time I truly let go and surrendered. And it taught me how amazing that feels," the "Crazy in Love" singer tells GQ. "Giving birth made me realize the power of being a woman. I have so much more substance in my life. And expressing that excitement and that sensuality and the connection I have with my husband — I'm a lot more comfortable with that now. I actually feel like my child introduced me to myself."
Sterp. That. Right. Now. In related news, does anyone else think the name of Beyonce's new lifestyle blog—Beyhive—looks like the phonetic spelling of Austin Powers saying "behave"? As in, "Oh, beyhive." Because seriously. Try to un-hear that now. [Us]
---
G/O Media may get a commission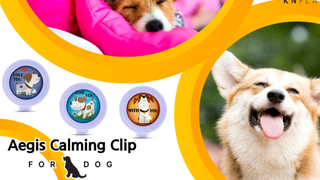 20% off
Aegis Calming Clip for Dogs
A "source" "close" to Chris Brown says he doesn't want to get married because blerbity bler bler bler bler bler blergh blergh blorp blorp blop:
''That isn't even on the radar. No kids, no marriage, none of that is about to pop off. Why some people get married, is a mystery to me.''
Chris has also reportedly resolved his complicated love triangle with his model ex-girlfriend Karrueche Tran, who recently said she would say no if he proposed to her because it's the wrong time, and has agreed to continue his business relationship with her.

The insider said: ''Chris feels like he's got everything in order with both Rihanna and Karrueche [Tran], and what they have works for them. Besides, come on now, really. Marriage? At 23? At this point in his career and Rihanna's career? It's so far out of the realm of reality so much so that I can't even talk about it anymore."
OH NO, BUT PLEASE. PLEASE TALK ABOUT IT MORE. [ContactMusic]
---
Leslie Mann says she felt uncomfortable jiggling Megan Fox's boobz in This Is 40.
Mann, 40, recently admitted that she had a difficult time with the scene, too — but for a different reason. "I feel very protective of younger actresses because it was so hard for me in the business," the actress told Yahoo! Movies in a recent interview. "I wanted to get it over [with] as quickly as possible, because I knew it was uncomfortable for her, probably — or maybe not."

"But just in that situation I knew there were a lot of dirty boys around having weird, gross fantasies," she explained. "And so I wanted to get her shirt back on as quickly as possible."
If you want, you can watch Mann and Fox commence to jigglin' in this clip from the blooper reel. Enjoy or whatevs. [Us]
---