The BET Awards aren't exactly known for subtlety, which is exactly why we love it. Finally, something interesting.
For some reason, a fishtail and pants were a big trend this year. It would seem that Eve pulls it off the best, not just because of her vagina zipper, but because it doesn't look like she took a dump in harem-ish pants — unlike Keri Hilson and Alicia Keys.
Veronika Bozeman is super futuristic in her white jumpsuit, accented by a necklace that looks like a cross between a clear dildo and one of those crystals that Superman uses to keep in touch with his dead relatives on Krypton. I bet Teairra Mari was freezing once she got in that auditorium. And CeCe Peniston, keep on walkin'...to a store that sells opaque pants.

G/O Media may get a commission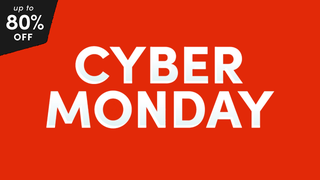 up to 80% off
Wayfair - Cyber Monday
When I first saw Porscha Coleman's hand I thought it was an amazing manicure, but I think it's actually just fingernail gloves, which is OK, but she's only wearing them on one hand, which ruins everything.

Michelle Williams' boring Mandee's dress is saved by her awesome mirrored heels. Even if her toes are actually on the AstroTurf instead of in her shoes.

I know that it takes an asshole to make fun of what children are wearing, but it takes an even bigger asshole to let children go out of the house like this. I'm so sick of Will and Jada saying that they're not involved in pushing their kids' careers and this is just something that their kids have worked hard toward all by themselves. Bullshit! Only an expensive stylist could come up with these ensembles that are supposed to look like they were put together by children. And who's calling up the stylist? The 10-year-old?

Porcelain Black is a one-trick pony who loves giving the finger, according to the very brief Google background search I just conducted. I don't like her Cruella hair, I don't like her copycat Madonna bra, and I certainly don't like her bad attitude, flipping the bird, as though the BET Awards are some super Establishment type of event that she's shaking up. [Ed: THAT SAID, her tattoos seem to suggest she's a Tigers fan for life, which earns her a big "Yay!"]

Deal Miguel, Busta, and Big Sean: Next time, sleeves.

I'm not familiar with Nigerian singer/songwriter D'banj's work, but he's my pick for best dressed. Such attention to detail! His pants look like they were crafted out of some Italian nonna's tablecloth. And those aren't ruffles on his shirt—they're tasseled beads.

Does anyone know what, exactly, is Ashanti's damage? And why couldn't she make it to the salon to get her acrylics filled?

Bruno Mars looked sweet while Romeo continues to look like a total IT dork with his cell phone clipped onto his belt. And apparently Justin Bieber got a summer job in Brooklyn as a lesbian bike messenger.

Even though Miss Teen USA Kamie Crawford is the only real deal beauty queen, both Tocarra Jones and Lala looked quite pageant.

Nicki Minaj can always be counted on to wear something different. This time it was a latch-hook rug. Does Amber Rose own any red carpet outfits besides body stockings? Whatever, she can pull it off. LoLa Monroe looks like one of those place mats with maze on it they give kids at restaurants to keep them occupied. Suddenly, I want some crayons.

Both NeNe and Kelly Rowland look great, but it's difficult to notice anyone other than Tracee Ellis Ross. She's so hot she could be in one of those porny American Apparel ads.

There was a challenge on an earlier season of Project Runway where the designers had to make figure skating costumes. That's what Rosci Diaz's dress looks like—a poorly crafted, barely finished figure skating costume. I like the retro idea behind April Woodard's look, but the one strap, weird belt and shooties kind of killed it and all those elements combined didn't do any favors for her silhouette. And as for Michelle Epps, even if she had worn the proper size, the dress still would be yuck.