Here is the recently-released trailer for Sofia Copploa's latest, featuring Kirsten Dunst, Elle Fanning and the glorious return of Nicole Kidman's whispery Southern accent.
The film is a remake of the 1971 drama starring a far-less-grizzled Clint Eastwood as the wounded Union soldier John McBurney, who is taken in by the women of a girl's school in Virginia during the Civil War, based on a novel by Thomas Cullinan. In the 2017 remake, that role is now played by Colin Farrell, rakish and dangerous. Dunst is one of the teachers at the school — run by Nicole Kidman—who befriends the solider and his presence in their home causes an awful lot of trouble.
Despite the music cues and the candles and the long shots of Colin Farrell sitting under trees covered in Spanish moss, this is not a horror film, but more of a psychological thriller in the vein of Rebecca. There's a fox in the henhouse and the damage he causes will catch up with him in the end.
Speaking to Indiewire about the source material, Coppola remarked upon the original film's connection to The Virgin Suicides —"something about the aesthetic and the girls in faded dresses all trapped in a house."
She continued:
"The movie stayed in my mind," she said. "It's about a man going into a woman's world. I liked the dynamics of a group, the idea of a girls' school was intriguing. I was interested to go into their point of view and tell the same story from their perspective."
G/O Media may get a commission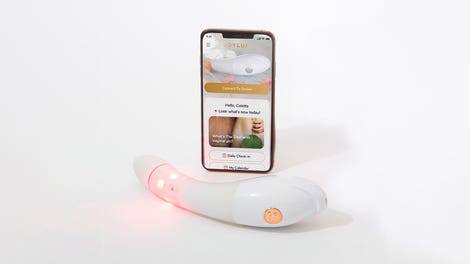 $50 Off
Joylux vFit Gold Device
The best thing about Coppola's work is that she has the luxury to take her time and make projects the way she wants them to be made. In The Beguiled, it shows.
Honestly, there's just about everything in here: intrigue, drama, sex, deception and what looks to be a killer revenge fantasy enacted upon a dastardly man who pits the young women against each other in an attempt to get his own way. Nothing not to love about that.
The Beguiled comes to theatres June 30.