When it's chilly outside, all some of us want to do is snuggle up in a pillowy, warm bed. This week in our mailbox, three different catalogs enticed us with sheets and pillows and the stuff dreams are made of!
My idea of the perfect bed is one that you simply cannot resist lying down on — it should be inviting, not too old or too young, and also, well, pretty. These warm, muted florals are peaceful, although perhaps a bit… stuffy? for my taste?
Solarium comforter cover and shams; signature sateen bedding, Garnet Hill.
G/O Media may get a commission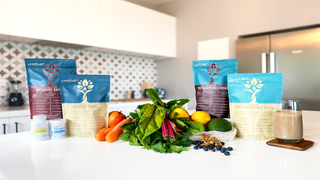 This is more like it! You might not be able to tell from here, but tiny birds on tiny branches adorn those sheets. A little color, a lot of charm. Ixnay on the feather wreath, though.
Tweets percale bedding, Garnet Hill.
This looks like a good place to curl up with a good book. Love the red and white color palette.
Winter berry flannel bedding, Garnet Hill.
I don't want terrifying giant elves hovering over my bed, but cups of cocoa — some with marshmallows! — make a good comforter pattern.
Cocoa cups flannel bedding, Garnet Hill.
Yes! Candy. Love it. Is this for kids? I don't care. CANDY. Sweet dreams, literally!
Candy shoppe flannel bedding, Garnet Hill
Fact: writing about bedding and looking at pictures of people yawning will make you yawn.
Holiday classic flannel pajamas, Garnet Hill.
I want to like this bedding, I really do. I like when blue is for girls, and I like rococo, ornate stuff. But the eye-crossing pattern hurts, and doesn't seem conducive to getting a good night's sleep.
Victorian bedding, Delia's.

These patterns are easier on the eyes, and the Jasmine one is my favorite.

All Flutter, Peace Out, Indigo Girl, Jasmine bedding, Delias.
Yuck. No likey.
In Bloom bedding, Delia's.
If you're spending your winter surfing in Hawaii, this is perfect.
Watercolor bedding, Delia's.
One of the most important elements of winter bedding is a warm comforter. I have one from The Company Store, where you can order "Light Comfort" if you live in, say, Florida; "Medium Warmth" if you don't like to get too hot; and "Extra Warmth," which is what I like, because if I am not sweating, I'm not warm enough. Mine is hot pink.
La Crosse down comforter, The Company Store.
Snow-covered birdhouses are not my thing, but I can admit that they're cute.
Bird House flannel bedding, The Company Store.
Way too country for this city girl, but if I were visiting a friend's cabin on a farm I would appreciate the friendly sheep.
Sheep Meadow flannel bedding, The Company Store.
A beautiful, restful shade of blue, a little whimsy — this is a winner.
Snowbird flannel bedding, The Company Store.
Puppies! But that pillow that claims to be a pug looks more like a Boston terrier. Still, it's kind of cute that you can get matching pajamas for yourself, your kid and your kid's doll.

Dog Days flannel bedding, The Company Store.
The soft, pale hues of this bedding are soothing, and somehow just looking at that "wisteria" color makes the tension in my shoulders relax a little.
Organic Shadow Floral bedding, organic cotton jersey sheets, The Company Store.
Grey and red is not a color combination I would ever try, and yet it is simply stunning, zen-like and welcoming here. I really want to climb in and take a nap.

Fiorella flannel bedding, The Company Store.
When I was a kid, my parents often put me, my brother and sister in matching pajamas, so this makes me smile. Although each and every dog pictured has the same expression: WTF did I get myself into?

Family flannel sleepwear, The Company Store.

Garnet Hill [Official Site]
Delia's [Official Site]
The Company Store [Official Site]
Earlier:
Pottery Barn, Anthropologie & West Elm: Bedding Porn For Sleepyheads
CB2, Anthropologie & Delia's: More Bedding Porn For SleepyHeads
See also: all Today In Catalogs posts