On Tuesday, the world at large learned that Barbra Streisand cloned her beloved dog Sammie, resulting in two genetic duplicates, Miss Violet and Miss Scarlett. Today, Streisand has revealed the rationale behind this decision.

Via what I will generously call an essay in the New York Times, Streisand came clean about how and why she decided to clone Sammie and how she ended up with two clones instead of just the one. Simply put, Sammie was one of the most important things in Streisand's life. "It was easier to let Sammie go if I knew I could keep some part of her alive," she wrote, "something that came from her DNA."
I suppose that's fair and maybe it's an instinct that many people have when their beloved pets are en route to the big litter box in the sky. Most people who do have that instinct are not Barbra Streisand, and so the pets die, everyone mourns, and life, as it were, goes on.
Before the clones, there were various other attempts to replace Sammie. While Streisand waited to see if the cells would "take," she entertained other options.
She writes:
Meanwhile I missed Sammie so much that I went out and adopted a rescue dog. She was a little Maltipoo and I named her Sadie, after the first dog I ever owned, given to me by the cast of "Funny Girl" on my 22nd birthday.

Then I got a call from Sammie's breeder, who said, "I know how upset you are. If you're interested, I have this little puppy, the only one in the litter, and her mother's name is Funny Girl." It felt like fate, as if it was meant to be. How could I refuse that little girl? So I took her, too, and named her Miss Fanny.
G/O Media may get a commission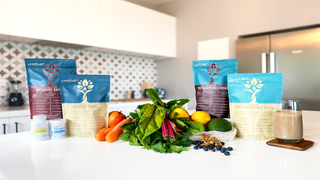 At this juncture, she's up two dogs, but none of them are Sammie. Babs is quick to point out that Miss Fanny is close but no cigar—she has straight hair, "which most people want," but Sammie had curly hair. It's this petite distinction that sent Barbra to the clones. Via the miracle of modern science, the clones produced not one tiny puppy but four. One died, so three clones that looked like Sammie made it to Babs. For those playing along, that's five.
Five dogs is too many, so she shoved the bootleg Sadie off onto someone, tossed the third clone to someone else and clung to her Fanny with all her might. Now she has three dogs. They are all Coton du Tulears. Two out of the three might turn on her in the night. Mystery solved; mischief managed!! Have a great weekend.