For his first interview since pleading guilty to a felony count of attempting to influence a public servant, Richard Heene kept up with the histrionics as he insisted—through tears—to Larry King that he and his wife are innocent.
The segment was taped earlier this week and will air on Larry King Live on Friday, January 8. It was on Larry's show that the Heene family first came under suspicion that their balloon drama was a hoax after their son Falcon said, "You guys said we did this for the show." (It was also during that first interview that a member of the Heene family farted on live television.)
In excerpts from the new interview, Heene said that he only pleaded guilty to save his wife Mayumi from being deported to Japan: "I had to do it to save my family and my wife… We had applied years ago for some paperwork. Things got fouled up. We had to reapply so she should have been an American citizen by now, but anyway. I can't — I can't break up my family."
Richard will begin serving his 90-day sentence on January 11. His wife Mayumi—who pleaded guilty to a lesser charge of false reporting to authorities—will begin her 20-day jail sentence when Richard returns home.
Earlier: "Balloon Boy" Barfs On Live TV
Wife Swap Partners: Richard Heene "Abusive"; Mayumi "Kinda Crazy"
G/O Media may get a commission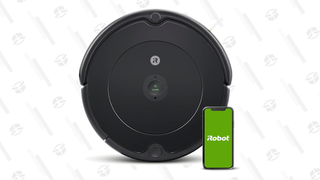 35% Off Black Friday Deal
iRobot Roomba 694 Robot Vacuum