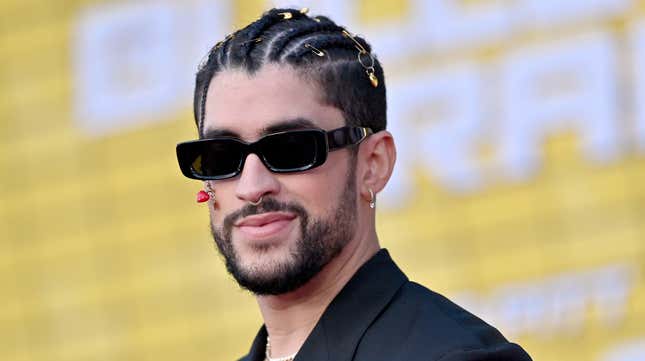 Bad Bunny is being sued by his ex-girlfriend—and it's not because he dared to break up with her (something I would completely understand). Carliz de la Cruz Hernández filed a $40 million lawsuit in a Puerto Rican court against Bad Bunny for not compensating her for the use of her voice in two of his songs. A voice memo of de la Cruz whispering "Bad Bunny, baby" is featured in the songs "Pa Ti" and "Dos Mil 16," the latter of which refers to de la Cruz as the girlfriend Bad Bunny had "before I was a king."
Lucien Laviscount Dishes on Red Flags and Romantic Deal Breakers
"Thousands of people have commented directly on Carliz's social media networks, as well as every time she goes to a public place, about 'Bad Bunny, baby,'" the lawsuit states, according to Pitchfork's reported translation. "This has caused, and currently causes, de la Cruz to feel worried, anguished, intimidated, overwhelmed and anxious." While I have a hard time believing this happens every time she goes into a public space, I too would feel anxious if people were singing to me about my ex-boyfriend in any capacity or at any rate. Ms. de la Cruz's comments on her Instagram account are currently turned off.
Bad Bunny and de la Cruz dated throughout college and worked at a supermarket together before he found major success. She recorded the now signature lines in her bathroom and sent them to him in a voice note. de la Cruz's lawyers said that Bad Bunny's team offered to buy the rights to the recording for $2,000 before his album, Un Verano Sin Ti, was released last year and featured "Dos Mil 16." It went on to be nominated for the Best Album of the Year Grammy and it won Best Música Urbana Album of the year.
Maybe Bad Bunny ought to spend a little less time worrying about his new (alleged!!) boo Kendall Jenner's ex, Devin Booker, and settle his own past-affairs!
---