Audrey Geisel, who worked as an executive producer for many movies based on the books of her late husband, Dr. Seuss, has died at 97. Her obituaries served as an opportunity for several news outlets to imply she was a bad mother.

According to Variety, Geisel was the founder of Seuss Enterprises and played an active role in the ways beloved Dr. Seuss characters came to life in animated films:
Geisel and Dr. Seuss — the pen name of Theodor Geisel — were married from 1968 to 1991, when he died at 87. Two years later, she founded Seuss Enterprises to license the use of the characters. She executive produced animated film adaptations of some of her husband's most beloved children's books, such as 2008's "Horton Hears a Who!," 2012's "The Lorax," and November's "The Grinch." In "The Lorax," the character voiced by Taylor Swift was named after her.
But, according to both People and The Hollywood Reporter, she was also a woman who "sent away the two daughters she had with her first husband," which seems to mean that they went to boarding school. Both publications cited a 2000 interview with The New York Times in which Geisel said she wasn't all that maternal:
"They wouldn't have been happy with Ted, and Ted wouldn't have been happy with them. He's the man who said of children, 'You have 'em and I'll entertain 'em,'" she told The New York Times in 2000. "Ted's a hard man to break down, but this is who he was. He lived his whole life without children and he was very happy without children. I've never been very maternal. There were too many other things I wanted to do. My life with him was what I wanted my life to be."
G/O Media may get a commission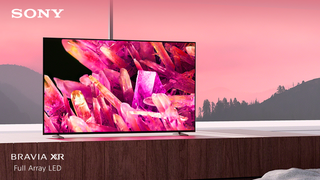 $400 off
Sony 55 Inch 4K Ultra HD TV X90K Series
And though The Hollywood Reporter chose to remember Geisel as "a Chicago native whose parents broke up when she was little and who as an adult would be in the middle of two broken marriages," her daughter's obituary describes Geisel as "an extraordinary whistler" who "had a great spirit for life." The obituary also thanks Geisel for "two wonderful Pops."
The San Diego Union-Tribune also notes that Geisel helped inspire some of her husband's most beloved work:
Mrs. Geisel is sometimes credited with helping to expand the color palette in his drawings and nudging his stories in the direction of social issues through books such as "The Lorax," which has environmental themes, and the "The Butter Battle Book," an anti-war story.
This isn't the first time (or the last, probably) The Hollywood Reporter has published an oddly judgmental obituary about a successful woman. Earlier in December, THR, referred to Oscar-nominated actress and director Sondra Locke the "Embittered Ex of Clint Eastwood" in its coverage of her death.