Well, we all knew it was only a matter of time before there was an IRL The Hunger Games. Of course, the whole thing is happening in — surprise! not! — Florida.
A school in Largo, FL offers a Hunger Games–themed summer camp this summer. The 26 child competitors fully expect to fight each other "to the death," and boy do these little angels use some graphic language:
It was this friendship that made Rylee Miller, 12, feel a little conflicted. "I don't want to kill you," she told Julianna Pettey. Julianna, also 12, looked her in the eye. "I will probably kill you first," she said. She put her hands on Rylee's shoulders. "I might stab you."

The boys had gathered away from the girls, across the room. Eli Hunter cocked an elbow and pointed the fingers on his other hand, explaining that he was a sniper in a tree. He gunned down Liam Cadzow, a tiny blond boy in a bucket hat.

"What are we going to do first?" shouted 14-year-old Sidney Martenfeld. "Are we going to kill each other first?"
Although counselors say they don't want to focus on the inherent negativity of 26 kids trying to murder each other — "No! No violence this week," the camp's head counselor told kids — that's kinda difficult when your entire camp is based on a movie about kids murdering kids.
So is this a good idea? Hell no, says a psychologist:
Susan Toler, a clinical psychologist specializing in children's issues and an assistant dean at the University of South Florida St. Petersburg, called the camp idea "unthinkable."

When children read books or watch movies, they're observers, removed from the killing. "But when they start thinking and owning and adopting and assuming the roles, it becomes closer to them," Toler said. "The violence becomes less egregious."
G/O Media may get a commission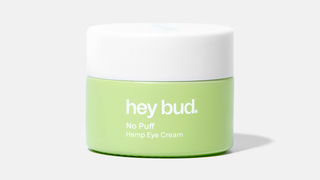 15% off
Hey Bud - No Puff Hemp Eye Cream
America's Youth: May the odds be never in your favor because us adults are teaching you some terrible lessons.