Politico got its hands on an email sent to Army spokespersons on how to appropriately convince the general public that women can be a part of the armed forces. The solution they've found is make sure women are pretty but not too pretty.
Interestingly, the email was sent by Col. Lynette Arnhart, a senior military analyst who is working on a project to better integrate women into all military positions. It reads:
In general, ugly women are perceived as competent while pretty women are perceived as having used their looks to get ahead.

There is a general tendency to select nice looking women when we select a photo to go with an article (where the article does not reference a specific person). It might behoove us to select more average looking women for our comms strategy. For example, the attached article shows a pretty woman, wearing make-up while on deployed duty. Such photos undermine the rest of the message (and may even make people ask if breaking a nail is considered hazardous duty).
Arnhart's email was forwarded, with chief of public affairs for the Army's Training and Doctrine Command Col. Christian Kubik adding:
A valuable reminder from the TRADOC experts who are studying gender integration — when [public affairs officers] choose photos that glamorize women (such as in the attached article), we undermine our own efforts. Please use 'real' photos that are typical, not exceptional.
G/O Media may get a commission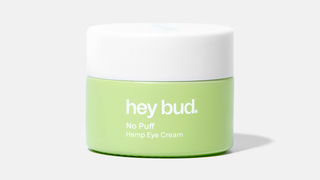 15% off
Hey Bud - No Puff Hemp Eye Cream
The photo from the article is question was published in the Association of the United States Army magazine. Written by General Robert W. Cone, it explained the Army's program "Soldier 2020," which is an attempt to make sure women are a part of "all the remaining combat arms career fields":
We found that most men who had worked and fought beside women expected them to do well in combat roles. Some work remains to be done in order to convince men with little or no experience serving alongside women that they will perform well in new roles, but I am convinced that those with concerns will change their views.
In an article explaining Soldier 20210 published just last week, Arnhart said, "As we move toward integrating women into previously closed occupations, we must do so with the understanding that the leadership and culture of a unit — the history, lineage and social dynamics — are crucial to successfully dealing with changes that will occur." In 2012, women were 15.7% of the total Army.
According to Politico, Arnhart also noted "that a photo of a female soldier with mud on her face that news agencies used last spring 'sends a much different message—one of women willing to do the dirty work necessary in order to get the job done.'" They're probably referring to something like the photo at left, which accompanied an article about women in the military published in July by the Army News Service.
The Army has said the comments "were an internal email conversation" and "not an Army position" on female attractiveness but has still been on the receiving end of at least one politician:
Army PR Push: 'Average-looking Women' [Politico]
Images via the U.S. Army