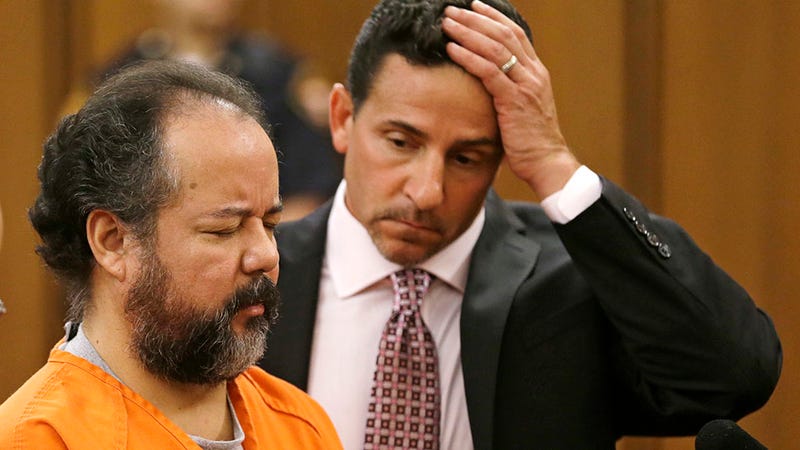 Ariel Castro — the Ohio man accused of kidnapping, imprisoning, and repeatedly raping Gina DeJesus, Amanda Berry and Michelle Knight — is allegedly in talks regarding a plea deal that would rule out the death penalty. There's a chance he'll accept the deal during a Friday pre-trial hearing.
"We're in the middle of plea negotiating, that's where we're at," defense attorney Jaye Schlachet said. "Plea negotiations have been undertaken which, when there's plea offers and like any other negotiations, there's offers, there's negotiations, there's acceptance of offers, things of that sort."
For their part, the prosecutor says the issue is "under review".
If no deal is met, the trial is scheduled to begin Aug. 5. As a reminder of just how awful this dude is, Castro is facing 977 criminal charges — including hundreds for kidnapping, rape, assault, and two counts of aggravated murder related to accusations he punched and starved Michelle Knight until she miscarried.
[AP]