On last night's episode, some of the girls laughed that Brenda—the redhead to whom Tyra gave a soccer-mom makeover—looks like Miranda from Sex and the City. It was immediately recognized by all as a really mean insult.


I think part of the reason the comment hurt Brenda's feelings so much wasn't because—as she says in this clip—it put Tyra's makeover wisdom in question, but rather because it's just really true. She totally looks like Miranda Hobbes with that haircut, which I guess is fine for someone like Cynthia Nixon, who's playing a middle-aged woman, but apparently it's devastating to a twentysomething aspiring model.



Ren was annoying. She always looked like she needed a nap, and constantly bitched about the atmosphere and drama in the house saying, "I didn't know that this is what it was gonna be." It's like, after 13 Cycles—most of which are syndicated to multiple channels like Bravo, MTV, VH1, and Oxygen, where they're frequently run in marathons—how could you not know how it was gonna be. Are the concepts of "smizing," Tyra Mail, and "H2T" also foreign to her?


Apparently, Ren decided to go on the show to earn her mother's respect. Given its brief history in our pop-cultural landscape, reality TV has proven to actually be a place where people lose the respect of others. Ren, get with the times. Or at least get some basic cable.



I'm still loving Alasia and the entertainment value of her poor decisions. She showed up to panel this week dressed like a stripper on her way to work.



G/O Media may get a commission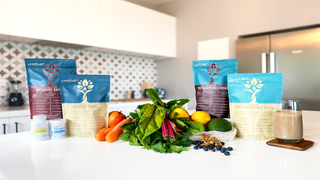 Meanwhile, Tyra was dressed like a stripper who just finished a shift at a juice bar.