Anthony Bourdain, chef, writer, and host of CNN's Parts Unknown, has died. He was 61.

According to CNN, Bourdain was found unresponsive in a hotel room in France, where he was filming an episode of the forthcoming season of his show. Chef Eric Ripert, a close friend of Bourdain's who was often featured on Parts Unknown, reportedly discovered his body. CNN reports the cause of death as suicide.
Bourdain is perhaps best known for Kitchen Confidential: Adventures in the Culinary Underbelly, his memoir about his time spent in the trenches at various restaurants in New York City, including a stint as executive chef at the since-shuttered Les Halles. The book was born out of a quippy and sharp piece for the New Yorker, "Don't Eat the Food," which introduced the world to his signature style: brash and unafraid to lift the veil on what really happens in the kitchen that produces your $35 steak or your well-priced fish entrée.
Bourdain's love for the lifestyle was evident in his writing, even though the relentless grind of being a professional chef is not for everyone. From The New Yorker:

I love the sheer weirdness of the kitchen life: the dreamers, the crackpots, the refugees, and the sociopaths with whom I continue to work; the ever-present smells of roasting bones, searing fish, and simmering liquids; the noise and clatter, the hiss and spray, the flames, the smoke, and the steam. Admittedly, it's a life that grinds you down. Most of us who live and operate in the culinary underworld are in some fundamental way dysfunctional. We've all chosen to turn our backs on the nine-to-five, on ever having a Friday or Saturday night off, on ever having a normal relationship with a non-cook.
G/O Media may get a commission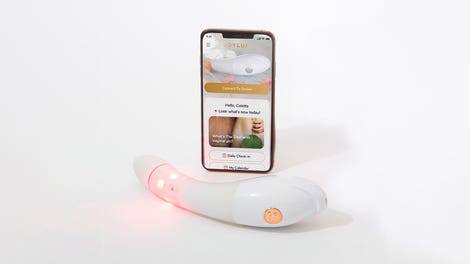 $50 Off
Joylux vFit Gold Device
Bourdain eventually carved out a path as a TV host; his first show, A Cook's Tour ran on the Food Network from 2002-2003. In 2005, he started Anthony Bourdain: No Reservations on the Travel Channel, which allowed him the freedom he'd lacked on the Food Network to show his personality—bawdy, blunt, and always curious. While his show explored and often demystified the foods of other cultures and countries for a largely American audience, he also turned his gimlet eye towards American cities and cultural institutions as well.
At his death, Bourdain was the host of Parts Unknown on CNN, a travel and food show that felt like the most fully-realized version of his public self. The show was in its 11th season.
In addition to his work and his impact in the culinary world at large, Bourdain was one of the most vocal male supporters of the #MeToo movement, especially after his girlfriend Asia Argento came out publicly as one of Harvey Weinstein's accusers. In an extensive interview with Slate in 2017, he came to terms with his image as a bad boy of the restaurant world—an image cultivated via Kitchen Confidential—and exhibited a remorse that felt refreshing and also brutally honest.
From Slate:
Look, I never wanted to be part of bro culture. I was always embarrassed. If I ever found myself, and I mean going way back, with a group of guys and they started leering at women or making, "Hey, look at her. Nice rack," I was always, I was so uncomfortable. It just felt, it wasn't an ethical thing; it was that I felt uncomfortable and ashamed to be a man and I felt that everybody involved in this equation was demeaned by the experience. I was demeaned by standing there next to things like this. They were demeaned for behaving like this. It's like sitting at a table with somebody who's rude to a waiter. I don't want to be with someone like that.

But, look, I accepted when the book came out, that I was the bad boy. There I was in the leather jacket and the cigarette and I also happily played that role or went along with it. Shit was good. People said a lot of silly things about me. People actually used the word macho around me. And this was such a mortifying accusation that I didn't even understand it.
CNN released the following statement: "His love of great adventure, new friends, fine food and drink and the remarkable stories of the world made him a unique storyteller. His talents never ceased to amaze us and we will miss him very much. Our thoughts and prayers are with his daughter and family at this incredibly difficult time."
If you would like to speak with someone, call the National Suicide Prevention Hotline at 1-800-273-8255.
Update (12:41 p.m.): Asia Argento issued a statement on Bourdain's death on Twitter Friday afternoon.