Well, this is awkward. Tomorrow, Anna Faris will release a nonfiction book called Unqualified, which is based on her relationship-themed podcast, Anna Faris Is Unqualified. The New York Times reports that the book "blends relationship advice with Ms. Faris's reflections on her romantic follies." However, something the book will not do is spend much time on Faris's much-discussed separation from her husband Chris Pratt, which they announced in August. (Faris and Pratt married in July 2009.)
On the contrary, Pratt wrote the book's foreword (his name is on the goddamn cover!) and shows up later in the book, according to the Times:
In his foreword to the book, Mr. Pratt obliquely references the separation, and intentionally butchers the spelling of "foreword," as part of a running joke that he doesn't know what the word means. "When I was asked to write the forward for Unqualified, Anna's memoir, I immediately said yes without even thinking about it," he writes. "And boy did a lot happen between then and now. So much. Like … soooo much." Mr. Pratt also makes an extended guest appearance later in the book, in a chapter titled, "She Said, He Said: What It's Like to Be a Couple in Hollywood," which consists entirely of dialogue between them. (A publicist for Mr. Pratt said he was unable to comment for this article because "his schedule is completely over committed at this point.")
The Times notes that Faris made "minor revisions" in light of her separation, but "decided not to drastically alter or postpone the publication." But of course, since her book is about relationships and hers recently commanded a ton of attention for ceasing to exist, people are bound to notice the discord:
She's resigned herself to fielding questions about the split, and says that if she had published the memoir a year from now, she would have had time to reflect on and address their separation in the book. "The story is kind of dull," she said. "It's a little bit like, two incredibly busy people that care a lot for each other got really busy."
G/O Media may get a commission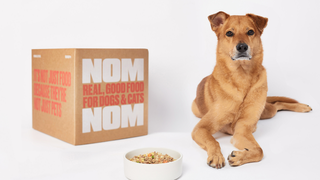 In August, TMZ reported an anonymously sourced item suggesting that the reason for their split was that Faris wanted more kids and Pratt did not.
The Times describes Unqualified as "a love letter — or now, a heartfelt epitaph — to a marriage" that "chronicles the highs and lows, but mostly the highs," of Faris and Pratt's courtship and marriage. A recently released excerpt chronicles how Faris pursued Pratt while she was still married to her first husband, actor Ben Indra, though she says she didn't get with Pratt until after she had called it quits with Indra.
"Sure, I get to proclaim I didn't fuck Chris before I left Ben, but what is there to celebrate in that?" writes Faris. "It didn't make me a hero. After all, I wanted to. Desperately. And I had feelings for him obviously even if I wasn't honest with myself about what those were." Misty, New in Nonfiction-table-at-Barnes and Noble memories of the way they were...