An initiative to test almost 5,000 previously untested rape kits in Cuyahoga County, Ohio, has resulted in over 250 convictions, as well as unsettling information about sex offenders' behavior, according to a press release from Case Western Reserve University.
A team of researchers at the university's Begun Center, led by Drs. Daniel Flannery and Rachel Lovell, were given nearly $500,000 of Justice Department money to go through data collected from the county's backlog of sexual assault kits.
On Monday, CWRU announced the results of the investigation, which are available in a series of briefs posted here. The most alarming of these suggests that serial rapists are far more common than we might have assumed—of the 243 kits studied, 51 percent were linked to serial offenders, "who generally had more extensive and violent criminal histories than one-time sexual offenders." Among the serial offenders identified, 26 percent had previously been arrested for sexual assault and 60 percent were subsequently arrested for a sexual assault unrelated to the one being tested.
The study also found that serial offenders and one-time offenders exhibited different behavior. According to the report, offenses committed by serial rapists more often involved kidnapping, verbally and physically threatening the victims, and using or threatening the use of weapons.
"Our findings suggest it is very likely that a sexual offender has either previously sexually assaulted or will offend again in the future," said Lovell, a senior research associate at the Begun Center, in a statement. "Investigating each sexual assault as possibly perpetrated by a serial offender has the potential to reduce the number of sexual assaults if investigations focus more on the offender than on single incidents."
G/O Media may get a commission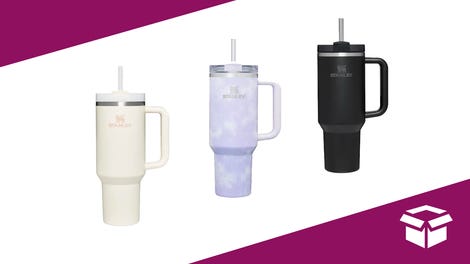 Up to 45% off
Stanley Cup Sale
There are currently hundreds of thousands untested rape kits (which are invasive, hours-long, and potentially traumatizing for already-traumatized victims) across the country, and most jurisdictions have no system for tracking or counting them.
Said Lovell, "The new processes we hope will emerge from our effort will better honor victims."