In a move one can only describe as extremely ill-advised, Amy Schumer responded to the backlash to her pretty unfunny "Formation" parody by posting an almost-nude selfie to Instagram.

Let's briefly recap: On Friday, Schumer quietly plopped out a thirty second preview of a Tidal exclusive – a parody of "Formation" featuring Goldie Hawn, Joan Cusack, Wanda Sykes and Schumer herself, shot in Mexico, where they're filming Schumer's upcoming Mother/Daughter. On Saturday, the whole video was released to Schumer's YouTube channel. Shortly thereafter, #AmySchumerGottaGoParty started popping on Twitter, for reasons that become clear once you view the video itself.
There's not a whole lot going on here, but if you ever sat up in bed in the middle of the night and thought to yourself, "I wonder what Joan Cusack looks like doing any part of the 'Formation' dance" then you have your answer. Anyhoo! Not a lot of this is very good, most of it is unnecessary and Twitter glommed on to the #AmySchumerGottaGoParty, roasting her for this "parody," rightfully pointing out that while this is surely intended to be "comedy," it's unclear as to what the actual joke is. Also, why?
Here's how Amy Schumer responded:
G/O Media may get a commission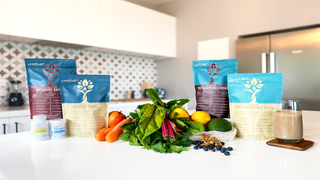 Excuse me, I'm sorry, it's a "tribute!" Not a parody. This Victoria's Secret Angels outtake photo is one way to respond, but I don't know if it's quite right.
---
Guys, Jennifer Aniston is honestly fine. She is. She's really fine. Just ask her best friend Chelsea Handler who will tell you, regardless if you asked or not. Per Refinery29:
"It's so stupid and pathetic," Handler declared when asked Aniston's opinion of the breakup. "As if Jen cares — she doesn't care. It's ridiculous that people still drag her into this."
For once, I agree with Chelsea Handler on something!
---