Ammon Bundy, Ryan Bundy and five of their friends were acquitted Thursday of federal conspiracy and weapons charges, despite the fact that they very clearly plunked their butts in Oregon's Malheur Wildlife Refuge in January, armed with guns, and refused to leave. Are you surprised?

According to the Oregonian, after deliberating for five hours, the jury determined that the Bundy brothers and friends were "not guilty of conspiring to prevent federal employees from doing their jobs through intimidation, threat or force during the 41-day occupation of the Malheur National Wildlife Refuge."
Never mind the fact that the Bunds declared their intent to occupy the federally-owned land for "years" and stayed there for over a month, costing the state of Oregon $100,000 per week, proving to be so noxious that when they asked the public for donations towards their cause, they received a flood of dildos instead.
In yet another really strange twist, after the verdict was delivered, Ammon Bundy's lawyer Marus Mumford reportedly requested that his client be allowed to leave the court a free man. When U.S. District Judge Anna J. Brown mentioned that Bundy was the subject of a pending indictment in Nevada, Mumford reportedly got in her face, demanding to see a retainer.
Then this happened:
Suddenly, a group of about six U.S. Marshals surrounded Mumford at his defense table and grabbed on to him.

"What are you doing?'' Mumford yelled, as he struggled and was taken down to the floor.

As deputy marshals yelled, "Stop resisting,'' the judge demanded, "Everybody out of the courtroom now!''
G/O Media may get a commission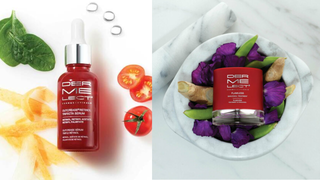 Save $19
Retinol Renewal Kit
Then, Mumford was reportedly tased in the courtroom after his outburst.
I'm certain the Bundy brothers will find a way to use this as further fodder for their victimization narrative! Can't wait.