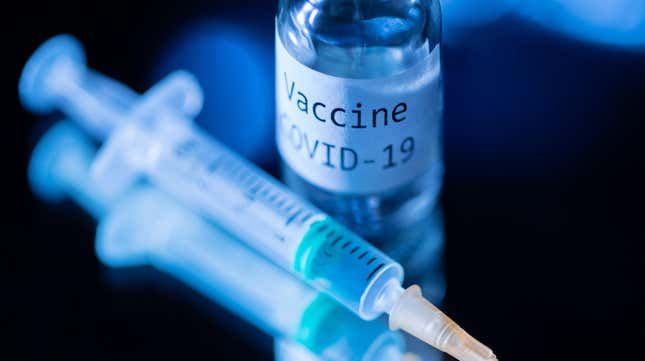 A number of public health experts from around the world have condemned the United States' recently announced plan to get fully vaccinated Americans an additional booster shot to further safeguard against covid-19.

America's Favorite Pasttime: Dunking On Dr. Oz
While just over half of all Americans are fully vaccinated against the novel coronavirus, only about 24 percent of people worldwide can say the same, NBC News reports, and only 1.3 percent of people who live in low-income countries have even gotten one dose.
"It's unconscionable that some [covid-19] vaccine-producing companies are reporting record profits, and some countries are offering boosters, while so many people remain unprotected," said Dr. Tedros Adhanom Ghebreyesus, the director-general of the World Health Organization, per NBC News. "No one is safe until everyone is safe."
"We're planning to hand out extra life jackets to people who already have life jackets, while we're leaving other people to drown without a single life jacket," WHO emergencies chief Dr. Michael Ryan is reported to have said.

Here's some more covid-related news to keep you updated this morning:
While we're on the subject of covid vaccine boosters, CDC director Dr. Rochelle Walensky thinks additional shots like that might not become a yearly thing. "I don't want to say never, but we are not necessarily anticipating that you will need this annually," she said in an interview on Thursday. She went on to compare the covid vaccines—or at least the two-shot Pfizer and Moderna ones—to the vaccines we currently use for heptatis B, which involves two primer shots and one booster shot later on. "We know we need a boost now and we will continue to follow the science, but I don't think it's a given that we will be doing this continuously." [CNBC]
Three different U.S. senators disclosed on Thursday that they had been diagnosed with covid-19. All of them—Republican Roger Wicker of Mississippi, Democrat John Hickenlooper of Colorado, and independent Angus King of Maine—had been fully vaccinated. They join the more than 70 lawmakers in Congress who have tested positive for the disease since the coronavirus pandemic began. [Reuters]

More than 169 million Americans were fully vaccinated as of Thursday evening. For the mathematically challenged among us (hi), that's 51.1 percent. Sixty-two percent of Americans age 18 and over are fully vaccinated, while 72.5 percent of American adults have received at least one shot. There have been 37,259,886 total cases since the pandemic began and 623,244 deaths. [CDC]