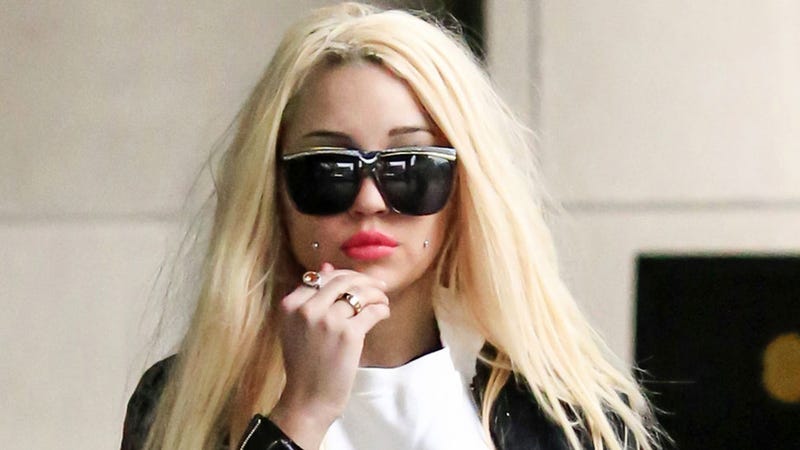 A judge has placed Amanda Bynes on an extended psychiatric hold for 30 days and issued an emergency conservatorship to her doctors after finding the actress "gravely disabled as a result of a mental disorder."
Although Bynes' parents have been seeking a temporary conservatorship—which was initially denied, pending further information on Bynes' condition—a judge issued an emergency conservatorship to her doctors after meeting with the troubled star in person at the hospital where she has been on an involuntary psychiatric hold for the past two weeks.
Bynes was expected to appear in court on Friday to attend a hearing for the temporary conservatorship that her parents are pursuing. According to TMZ:
We're told Amanda will be transported by a hospital vehicle and accompanied by her lawyer. The only snag would be if Amanda goes off the rails before the hearing.
There must've been a snag. Doctors determined that Bynes was not well enough to leave the facility for the hearing, so the judge held an emergency hearing at the hospital whereafter he granted the doctors' request to hold Bynes for another 30 days.