Behold! The great unleashing of hipsterdom is just days upon us—the Coachella music festival kicks off this weekend. To make sure you're prepared, we have the definitive list of "Dos" and Donts" as handed down by your music festival overlords.
I'm actually jealous of whoever goes to this thing. I haven't been to a music festival since the days when MC Hammer was still a culturally relevant musical icon. While I'd like to get out of the house and check out some live music, every time I even think about going to a big outdoor festival all that goes through my head is OMG look at that goddamn mess out there—where the hell are you supposed to park? You probably have to walk five miles from your car just to get to the damn gate. And I bet they charge you and arm and leg to park way the hell out there, too. Parking agony has literally sucked all the joy out of my life. At least the Internet has all those cat videos.
Coachella is a celebration of the avant-garde/Indie style of music you can still pretend is underground in the record industry. It's also a really great way for celebrities to make tons of money to do drugs and stand around and occasionally pretend like they're really into the music show their support for Indie rock. Judging by current prices, you will probably have to max out your Discover card to get tickets for you and your roommate (who promises to pay you back when she gets paid next month). So before you leave, it's important that you fully understand all the rules you must heed before partying with a bunch of drunks in the middle of a California desert:
No Instruments (especially drums!!!)
No Knives / Weapons Etc.
No Chains / Chain Wallets
No Fireworks / Explosives
No Blankets
No Outside Food & Beverages
No Bota Bags
No Tents
No Flags
No Tailgating in Parking Lots
No Refunds/Exchanges/Cancellations
No Chairs
No Video Cameras
No Audio Recording Devices
No Professional Cameras
No Stuffed Animals
No Sharpies / Markers
No Pets
No Drugs & Drug Paraphernalia
No Laser Pointers
First of all, yes—fuck drums. This is less about those of you attending Coachella this year and more about my 47-year-old neighbor who, at 2 a.m. every Wednesday, seems to revisit his dreams of becoming the next Tommy Lee. Give it up, dude. You have a great job at Guitar Center that offers you good benefits and the chance to pick up chicks who are trying to "get into music and stuff." Tommy Lee never had it so good.
But what is this business about no stuffed animals? Are you telling me I can't passively rock out to the sounds of Lana Del Rey without my beloved Spongebob Squarepants doll? Are you mad, Coachella organizers? He has been with me through every major life event! I told him we were going this weekend. He downloaded like 50 Muse songs in anticipation. Why would you do this to us, dream killers?
"No flags" seriously puts a damper on my plan to unfurl Old Glory when Neutral Milk Hotel busts out their version of Lee Greenwood's "Proud to Be an American." I guess Coachella hates everything our forefathers bled and died for.
G/O Media may get a commission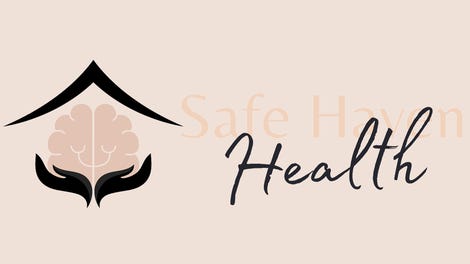 Addiction counseling
Safe Haven Health
"No Drugs & Drug Paraphernalia." I appreciate that you're offering the appearance of effort here, Coachella. That's adorable.
In case you are starting to get worried, here's the list of Coachella-approved crap you can bring into the festival:
Yes Backpacks (medium)
Yes All Ages Welcome
Yes Ins & Outs
Yes Hats
Yes Sun Block
Yes Lighters
Yes Cell Phones
Yes Sunglasses
Yes Camelpacks (EMPTY)
Yes Dancing Shoes
Yes Cigarettes
Yes Small Beach Towel
Yes Ages 5 & Under Free
Yes Fanny Packs
Yes Digital Cameras (Non-Pro)
Yes Film Cameras (Non-Pro)
Yes GoPros (no poles or extenders)
FANNY PACKS? You can't ban goddamn fanny packs? Here's a suggestion, Coachella. I offer you a trade—stuffed animals for fanny packs. Think about this for next year. I'm 100 percent convinced this will make for an all-around happier festival going experience for all those involved.
Also, remember if you're heading out to experience the best in Indie music—don't try and bring a "professional camera." Unless it's a ridiculously expensive GoPro camera which is totally, 100 percent fine.
So take heed music lovers and beware the evil gate trolls who will confiscate your blankets and lawn chairs. Have fun this weekend, but please—try and do it without using a Sharpie. We all know how badly that can turn out.
Image via Getty.