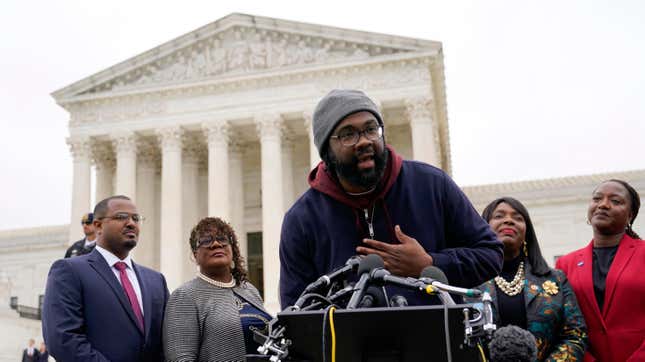 A federal court is fed up with Alabama's Republican-led state legislature after it submitted a new redistricting of its electoral map for approval—a redistricting that completely ignored a court order to create a second Black-majority district that wouldn't screw over Black voters in the state.
On Tuesday, the federal court issued a ruling throwing out the state's new map because it still didn't comply with the Voting Rights Act. The three-judge panel (two of whom were appointed by Trump) wrote in a 217-page order that they were "deeply troubled" by the new map and that officials "ultimately did not even nurture the ambition to provide the required remedy." The court is so (rightly!) pissed that it took the task away from Alabama Republicans and is having a new map independently drawn instead.
At issue is the state's attempt to dilute Black people's right to vote by drawing congressional districts that spread the Black population across too many districts and give more weight to Republican-voting residents. The state has seven congressional districts, yet only one has a majority Black population, even though Black Alabamians make up more than a quarter of the state's population—hence the ordered redistricting. In June, the Supreme Court ruled (in a surprise decision) that Alabama's existing map violated the landmark civil rights law. Republicans then pushed through the revised map (to the objection of Democrats) in July, in which they merely increased Black voters in one of the districts from 30 percent to 40 percent.
"We are not aware of any other case in which a state legislature—faced with a federal court order declaring that its electoral plan unlawfully dilutes minority votes and requiring a plan that provides an additional opportunity district—responded with a plan that the state concedes does not provide that district," U.S. Circuit Judge Stanley Marcus and U.S. District Judges Anna Manasco and Terry Moorer wrote. "The law requires the creation of an additional district that affords Black Alabamians, like everyone else, a fair and reasonable opportunity to elect candidates of their choice. The 2023 Plan plainly fails to do so."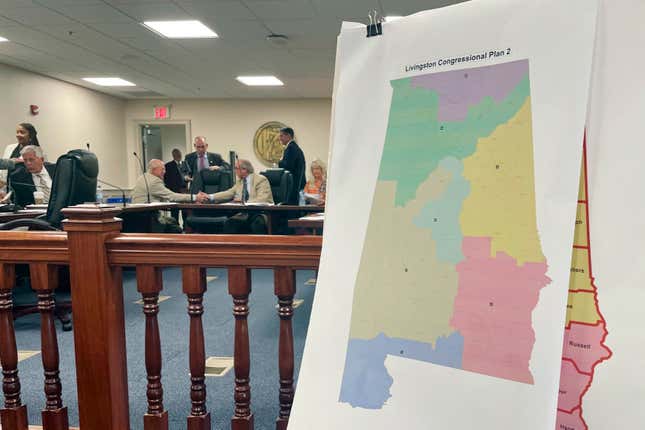 "Based on the evidence before us, including testimony from the Legislators, we have no reason to believe that allowing the Legislature still another opportunity to draw yet another map will yield a map that includes an additional opportunity district," the judges wrote.

Instead, experts will be assigned to submit multiple versions of adequate maps with at least two Black-voting districts. The proposals are due by September 25. "We do not take lightly federal intrusion into a process ordinarily reserved for the State Legislature," the order states.
Alabama's presidential election season kicks off on March 5, 2024, with the primary election (aka Super Tuesday). Alabama Secretary of State Wes Allen told the court the final map needs to be ready by "early October" to be used for the 2024 election, in order to give the state ample time to "reassign voters, print and distribute ballots, and otherwise conduct the forthcoming 2024 primary elections based on the new map."
On Tuesday, Alabama officials said they were appealing the decision to the Supreme Court for a second time.