While Adele is OK with her weight, occasionally the Internet is not. "I read a comment on YouTube that I thought would upset me — 'Test pilot for pies' — but I've always been fine with it. I would only lose weight if it affected my health or sex life, which it doesn't." Shit, yes. You can't help but wonder what Adele's reaction would be to Lady Gaga bringing her weight up in that sort of—can I say it?—well, sorta whiny way in response to her own weight-shaming by the media ("Adele is bigger than me — how come nobody says anything about it?" asked Gaga, then going on to praise Adele's confidence). Naturally, Adele's too classy to respond to that a public forum. She's so classy we don't even know her kid's name.
Also: Really? "Test pilot for pies"? Way to go on that burn, you dumb troll. [The Sun]
---
G/O Media may get a commission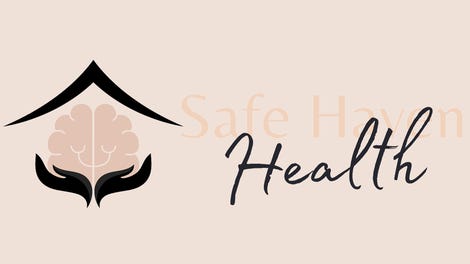 Addiction counseling
Safe Haven Health
Some things Rihanna did:
Donated 1,000 sleeping bags to Sandy victims, will hold a hurricane fundraiser party for her new album at Jay-Z's 40/40 Club. [NYDN]
Said that choosing to duet on "Nobodies Business" with Chris Brown is nobody's business. [Digital Spy]
Played grab-ass with a Victoria's Secret model on the runway. [Us Weekly]
---
Kristen Stewart would like to inform you that she is likely to star in the probable sequel to Snow White and The Non-Penetrative Infidelity Huntsman: "No one's positive [it'll happen] or anything, but I think there's a strong possibility." And there is a one hundred percent chance that I am totally ambivalent about this news. So. [THR]
---
This is a commercial for Britney Spears' new perfume "Fantasy Twist." Topnotes of hibiscus, ginger; subtle hints of a White Castle Crave Case, the tears of personal assistants, general pandemonium.
---
Lindsay Lohan has cancelled her much-anticipated upcoming 20/20 interview with Barbara Walters—breaking her alleged deal with Liz & Dick producers to do the interview in exchange for them to pay off her massive Chateau Marmont bill—because she "didn't like the direction it was going in." Furthermore, her personal assistant, a beleaguered gentleman known here only as Gavin, says that cops "twisted his words" about her summer car accident. Regina George is obviously behind it all. [E!, TMZ]
---
"The texture just felt so good!' Jenny McCarthy admits she tried to have sex with a tree while high on ecstasy," reads a headline that just needs no further exposition which is great because it's 9 AM and this is usually when I go hump an elm and yell DON'T FUCKING LOOK AT ME. [Daily Mail]
---