Kevin Thomas Roy, a veteran Hollywood production assistant and assistant director, was fired from the set of the movie Allegiant after news that he'd pleaded no contest to invasion-of-privacy charges related to covert nude picture-taking. Last month, Jezebel reported that Roy had been accused of possessing more than 400 secretly filmed images of women changing and using the bathroom, many apparently taken of actresses and female crew members on film sets.
Lionsgate Films dismissed Roy after Allegiant cast and crew members began circulating the details of the voyeurism case that had been documented on Jezebel.
"He just kept on telling people that his ex-wife found a porn stash on his computer and that it was no big deal," one stand-in from the Allegiant set told Jezebel the day after the story and a copy of Roy's search warrant were published. "Lots of people on set believed that he didn't do anything wrong and we were warned by production staff not to discuss it. Mentioning Kevin would get you suspended. So we decided to print out the article, and the warrant and distribute it on set since production staff wasn't doing anything about it."
The head of the Allegiant production crew did not respond to requests for comment at the time, but two days after cast and crew had circulated the warrant, Julie Fontaine, the head of PR for Lionsgate, sent Jezebel a text:

"He will not be returning to set. We are looking into the matter and won't have further comment until we've completed our inquiry."
G/O Media may get a commission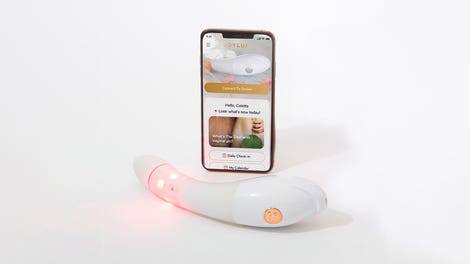 $50 Off
Joylux vFit Gold Device
Asked if those who hired Roy had been aware of his legal troubles, and what excuse he had given to leave the production to attend his court hearing in Los Angeles, Fontaine texted back the same message.
According to the search warrant obtained by Jezebel, Roy was in possession of five hard drives containing more than 40 videos and 400 images captured by secret cameras he had allegedly set up in his family home, on film sets, in changing rooms, and in bathrooms. Footage on the hard drives showed images of actresses, models, family members, friends, and strangers in various states of undress, showering, and using the toilet, according to the warrant and accounts of people who have seen the footage. Detective Thanh Flumerfelt, the senior investigator for the L.A. County District Attorney's Office, described Roy in his warrant as "voracious consumer of voyeuristic matter."
Investigators became aware of Roy's hard drives after his ex-wife discovered them. According to the warrant, Roy's ex-wife asked for him to get psychological help or she would turn in the tapes.
Roy pleaded no contest to two misdemeanor counts of secretly recording two identifiable women while working on a commercial. He was sentenced to three years summary probation and a 52 week sex-offender rehabilitation program, but he will not need to register as a sex offender.
Roy had offered a lengthier account of his side of the story on Facebook on July 18th, a day after Jezebel published Roy's no contest plea and victim statement's. This less than terrific screenshot was sent into to Jezebel by an online friend of Roy's. It reads:
Ok, tough morning. After 9 years with an abusive woman (who I didn't even realize was abusive until I left her and realized I was finally happy for real) my ex told me, "I will ruin your career because I don't want you in the same industry as me." I figured it was more of the hurtful mind game she always played with me and didn't take it as seriously as I should've. Sine January when she had me arrested while staying at friend's house in Los Angeles for "hiding camera in air vents that I could monitor over the internet" (none of which existed but they arrested me anyway) I've taken it more seriously and have had a tough and depressing months with friendships, my career, and my life. The hope is always that this will go away but this morning the paparazzi she sent to my court hearing last month posted an article in the Friday story dump which I've attached below. Unfortunately the article is based on conjecture and pretty damaging. In an effort to get ahead of it I'm positing here for all of you to read if you so choose. it's pretty horrible and gasp worthy but isn't that the point of news articles? My hope is that those of you who know will see through it and this massive speed bump will go away and stop affecting my life. I've already wasted 9 years with her abuse. I'm really anxious to keep moving on with my life if she can't with hers. My email and phone number is on my facebook so feel free to email me or text me or facebook me any questions about what really took place the last few months. Just bear with me because it's been a crazy morning already with phone calls etc and I'm tired of dealing with this. In other words you may get a cut /paste reply and I apologize ahead of time for that. Love you guys.
Roy returned Jezebel's request for comment earlier this week via email:
The press has released misleading and false information about me based on accusations that arose during a divorce battle with my ex-wife who is closely associated with the media. I have been attacked unfairly and am exploring legal avenues to clear my name from those who have slandered me.
Jezebel spoke with one of Roy's victims who was shown footage from Roy's hard drive by Los Angeles County investigators. "You can even see his face setting up the camera in different dressing rooms and bathrooms," she said. Roy filmed the victim while she vacationed with Roy and his then-wife in Nevada. "He set up a camera that filmed me while I was in the bathroom. When I saw the footage I was disgusted. I couldn't believe it."
Multiple women who have worked with Roy on set have reached out to Jezebel to describe interactions with Roy that left them feeling unsettled, particularly because now in hindsight, they suspect he was inviting women into scenarios where they would undress in a seemingly private setting. Jezebel was provided with two sets of text messages from two different sources. One young woman provided Jezebel with text messages of Roy inviting her to spend the night in his guest room.
Another young woman provided text messages of Roy asking her to do a photoshoot with him.
Two victims who were shown footage by investigators have told Jezebel that they feel that investigators have not done enough to alert women who were filmed outside of Los Angeles County. Indeed, Roy was only charged with the three counts of misdemeanor invasion of privacy because only three women could be clearly identified as Los Angeles County residents on the footage.

Jezebel has been able to confirm that Roy worked on film sets in the following locations outside Los Angeles:
Other cities in California (We Bought a Zoo, Seven Psychopaths, Blades of Glory)
Colorado (The Lone Ranger)
Georgia (Insurgent, Allegiant)
Massachusetts, (RIPD)
Louisiana (Pirates of the Caribbean: Stranger Tides)
Florida (Ride Along 2)
Maryland (Body of Lies)
New Mexico (The Lone Ranger)
Washington, D.C. (Body of Lies)
Utah (The Lone Ranger)
Puerto Rico (Rum Diary)
Morocco (Rendition).

"I don't think it's fair that other women were victimized and have not been told about it," one victim told Jezebel. "Famous women and regular working women were all equally victimized by him."
---
Contact the author at natasha@jezebel.com.

Image via Shutterstock.