A former Dallas DJ shared disturbing claims about her past relationship with R. Kelly to Rolling Stone, including allegations of physical assault, psychological abuse, starvation, manipulation, and forced sex acts with other women.

In July, Jim DeRogatis—the writer known for his reporting on allegations that emerged against R. Kelly, including the video tape at the center of Kelly's child pornography trial—wrote a story for BuzzFeed about an alleged sex cult with Kelly at its center. Jezebel subsequently interviewed a woman who corroborated several of the claims in BuzzFeed's piece, adding to decades of allegations about Kelly's alleged sexual deviance and abuse. (R. Kelly, through a representative, has denied these accusations.)
Rolling Stone published another story, "Surviving R. Kelly", in which a former Dallas radio DJ named Kitti Jones describes being involved in Kelly's allegedly abusive sex circle.
Jones told writer Jason Newman that she met R. Kelly in June 2011 at an afterparty for his concert in Dallas and said she was attracted to him, as a longtime fan. Throughout the piece, Jones recalls feeling a sense of protection over Kelly's damaged image and, at once, increasingly fearful of his power over her. One of Kelly's first requests after they met, she says, was that she only refer to him as "daddy."
According to Jones, after two months of communicating with Kelly by phone and text, he asked her to meet him in a Denver hotel room, where he allegedly masturbated in front of her. (All bold emphasis mine):
"I got there before he did because he of course doesn't like to fly, so he's taking the bus," Jones says. She had sent Kelly "racy photos" while he was en route to the hotel and was excited to reunite face-to-face. As she waited in the hotel room for Kelly to arrive, she heard a knock at the door. "He brushed past me," Jones says. "I'm thinking we're going to hug or peck each other. But he plopped down on the couch and pulled out his penis and started pleasuring himself."


Jones was stunned. Should she leave? Say something? Proceed? If this were a "regular guy working at CVS," says Jones, she would've been furious. But the combination of physical attraction and the two months of courteous courtship just made Jones put the incident "in the back of my head."

G/O Media may get a commission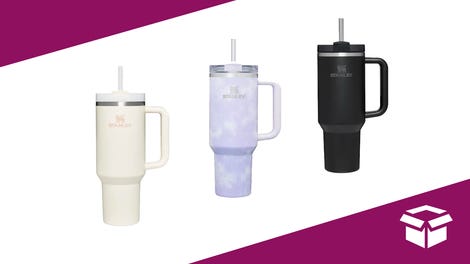 Up to 45% off
Stanley Cup Sale
Jones says Kelly did not have her sign an NDA, but that he did try to make her sign a document that was meant to protect him from a lawsuit. Jones chose not to and says she texted a friend about the document as a way to have Kelly's request on record. Throughout the RS piece, Jones explains, in depth, both the allegedly manipulative emotional bond she says she developed with Kelly and what she considered a controlling environment in his home—descriptions that closely resemble previous reports:
Almost instantly upon moving to Chicago, Jones says, Kelly began governing nearly every detail of her life, starting with the requirement that she wear baggy sweatpants whenever she went out and text near-constant updates on her whereabouts. (A source who knew Kelly confirmed the singer's demands on Jones to Rolling Stone.) Jones says she was forced to text either the singer or one of his employees for even the slightest request. (Sample text message: "Daddy, I need to go to the restroom.")

Unlike on earlier weekend visits, Jones says she now had to "stand up and greet daddy" every time he walked in the room. Jones could still travel back to Dallas to see her friends, but was tethered to her phone to supply continuous updates to the singer.
Jones alleges that Kelly first physically assaulted her after she brought up his child pornography case:
Jones had been living with Kelly for less than a month when she claims the first instance of physical abuse occurred, in November 2011. Jones says that on a return trip to Dallas around Thanksgiving, she saw for the first time the video at the heart of his child-pornography trial and challenged Kelly on the phone about it. "He said, 'Bitch, don't you ever fucking accuse me of something like that,'" Jones says. "He never had spoken to me like that before."

Jones claims Kelly remained enraged when she flew back and met him at the airport. "My heart was just beating through my chest," she says. "He just turned into a monster. I blamed myself 'cause I was like, 'Maybe I shouldn't've said anything.'" As they drove home, Jones says she repeatedly apologized while Kelly kicked her multiple times and delivered a series of open-handed slaps to her face. "I was putting my hand over my face and telling him I was sorry," Jones says. "He would start kicking me, telling me I was a stupid bitch [and] don't ever get in his business." The next day, Jones says, the couple went shopping and neither spoke about the incident.

During what she claims to have been an ongoing cycle of exploitation, Jones participated in Kelly's stage act during his Single Ladies tour in 2012 (Rolling Stone has a photo of Jones on stage):
Kelly enters as a white sheet is draped over the cage, obscuring the couple. The cage begins rocking as the band's music intensifies, with Jones and Kelly eventually shown silhouetted. After Kelly simulates oral sex on Jones, the two re-emerge, and a mock-fatigued Jones is led offstage. "'I've never paraded around anybody before,'" Jones says Kelly told her before the tour started. "'I'm gonna make sure people see us together.'"
Eventually, Jones says she was relocated into a living space in Kelly's recording studio with his other so-called girlfriends and the abuse got uglier:
Kelly housed Jones alongside two of his other girlfriends, allegedly demanding that each of them contact Kelly or one of his employees before leaving their room. Despite all three girlfriends living in one location, Jones says the singer at first tried to ensure none of them knew the others were living there. There were no locks on the doors, but cameras monitored every move and Kelly would punish the women for attempting to leave for any reason without permission. (The source who knew Kelly independently confirmed Kelly's rules with his girlfriends to Rolling Stone.) Kelly would frequently take away Jones' phone as punishment – sometimes as long as two months – cutting off her ability to request food or perform basic functions, according to Jones and the other source who knew him.

Two months into living at the studio, Jones says, Kelly began using starvation on her as punishment for not following his orders. Jones says the longest she went without food was two and a half days, though single days without a meal were not uncommon.
Jones also claims she was repeatedly made to perform sexual acts with the other women:

Kelly would frequently fly girls in for sex, says Jones, and order her and his other girlfriends to hook up with them. "You can't say no because you're going to get punished," she says. "You just become numb to what's happening. It's so traumatic the things that he makes you do to other people and to him."


"He videotapes everything that he does, and sometimes he'll just make you watch what he's done to other girls or girls that he had be together," she adds. "He would masturbate to that and then have you give him oral sex while he's watching what he did with somebody else on his iPad."

In one particularly graphic example, Jones claims she witnessed Kelly urinating on two women while she and the women were in the middle of a sex act with the singer. "It was just a game for him," she says. "He just went back and forth [on them] when he was peeing and told [another girlfriend] to clean it up afterwards. That was the worst that I've ever seen."According to Jones, when she spoke to R. Kelly by phone in May of this year, he told her, "If someone came to you right now and asked them how I treated you, you can't fucking say that I didn't treat you good."
In a statement on behalf of R. Kelly, a rep denied Jones's accounts:
"Mr. Kelly is aware of the repeated and now evolving claims of [Ms. Jones]. It is unfortunate that Ms. Jones, after public statements to the contrary, is now attempting to portray a relationship history with Mr. Kelly as anything other than consensual involvement between two adults. As stated previously, Mr. Kelly does not control the decision-making or force the actions of any other human being, including Ms. Jones, by her own admission. Any claim of wrongdoing of any kind or of mistreatment of any woman by him is false, ill-motived and defamatory."
These are far from the only allegations contained in the Rolling Stone piece. Read the full account here.