From the moment Amber Heard filed for divorce from Johnny Depp in May of this year, the celebrity news cycle has been dominated by on an onslaught of stories detailing new information about their short relationship. As the days pass, headlines alternate between details of its recently exposed tumult—such as Heard's shocking claims of domestic abuse—to stories from their past being re-examined in the present light.
As is often the case with these kinds of rapidly developing stories, the he-saids, she-saids, and who-saids end up coming together to form a pretty confusing narrative—with the most important bits becoming hard to spot inside all the noise. Below is a timeline of the more notable events from the lives of Depp and Heard—before, during, and after their relationship. We will update this post as the story unfolds.
---
1989
Johnny Depp pleads guilty to assaulting a hotel security guard in Vancouver. He blames the confrontation on an overreaction.

1994
Depp trashes a hotel room after a fight with then-girlfriend Kate Moss. He's arrested for criminal mischief, and pays the hotel "more than $2,000 for damages."
G/O Media may get a commission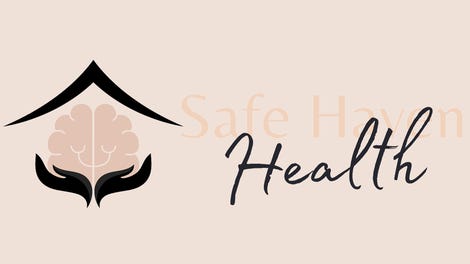 Addiction counseling
Safe Haven Health
While visiting Moss, Depp assaults a 27-year-old man named Jonathan Walpolein in a London bar after he "mistakenly" picks up Depp's glass. Walpolein tells The Evening Standard, "[Depp] leaped on my back, put his arm round my neck and tried to force my head to the floor."
1998
35-year-old Depp begins seeing 26-year-old Vanessa Paradis. Meanwhile, 12-year-old Amber Heard is still living in her hometown of Austin, Texas.

1999
Depp is arrested for "threatening behavior" in London. After being "cautioned" by police and spending several hours in their custody, he is released.
Depp and Paradis have the following interaction outside a London restaurant, recalled in the book The Secret World of Johnny Depp.

2004
Amber Heard begins her acting career with TV roles on shows like The O.C. and Jack & Bobby. Her first movie role is in the real-life football drama Friday Night Lights. The role "gets her a Hollywood agent."
Fresh off the success of 2003's Pirates of the Caribbean, Depp moves on to star in the modest hits Finding Neverland and Secret Window.

2008
Amber Heard begins seeing photographer Taysa van Ree, and lands roles in Pineapple Express (alongside James Franco and Danny McBride) and The Informers (alongside Billy Bob Thornton and Winona Ryder.)
Depp takes a short break from acting after the release of two successful Pirates of the Caribbean sequels, which were filmed back to back. He's reportedly paid over $300 million for his work in the trilogy, a sum that he later admits is a "ridiculous" amount of money.
2009
Heard is arrested for domestic abuse at Seattle-Tacoma International Airport, but no charges are filed. This report does not make headlines until June 2016, and Heard's then-partner, Taysa Van Ree, later calls coverage of the incident "over-sensationalized."
2010
Heard makes headlines when she comes out as a member of the LGBTQ community at a GLAAD event.
Depp stars in Tim Burton's Alice In Wonderland, which becomes the fifth highest grossing movie of all time "during its theatrical run."
2011
Heard and Depp are both cast in The Rum Diary. Soon after the film's release, rumors begin swirling that Depp is going to leave Paradis to be with Heard.
2012
Heard splits from Taysa van Ree, Depp splits from Vanessa Paradis, and the two begin dating each other.
March 2014
Johnny and Amber confirm their engagement.
May 2014
After Depp allegedly attacks Heard, his assistant Stephen Deuters texts her an apology on Depp's behalf. "It was disgusting, and he knows it," Deuters writes.
February 2015
Heard and Depp wed in two ceremonies on Depp's private island in the Bahamas. Paul Bettany is among the celebrities who attend.
December 2015

Johnny allegedly attacks Amber again, who says of the incident, "I truly feared my life was in danger."
April 18, 2016
In a surprising controversy, Heard and Depp release an apology video "for failing to declare their two Yorkshire terriers properly when entering Australia" in 2015.
May 11, 2016
Deadline reports that Depp has signed on to star in Brett Ratner's upcoming film The Libertine, as "a powerful French politician who endures house arrest in a luxury NYC apartment while awaiting trial for sexual assault against a hotel maid." The film is said to be based on the trial of Dominique Strauss-Kahn.
May 20, 2016
Johnny Depp's mother, Betty Sue Palmer, dies at the age of 81. There are rumors that Palmer—along with other members of Depp's family—despised Heard.
May 21, 2016
Depp allegedly hits Heard again, this time in their L.A. home.
May 23, 2016
Heard files for divorce.
May 25, 2016
Depp asks a judge to deny Heard's demand for spousal support.
May 27, 2016
Heard files a restraining order, releasing photos of bruises from the 5/21 incident during which Depp allegedly threw an iPhone at her face.
May 28, 2016
Depp's friends and family come to his defense. On Twitter, Paul Bettany calls Johnny Depp "the gentlest man" he's ever known. Lori Anne Allison, Depp's first wife, says he was never violent during their relationship.
Heard claims Depp was "barely ever sober" during their marriage. Writes TMZ:
Amber claimed in her legal docs he is "often paranoid and his temper is exceptionally scary for me." She goes on ... "Johnny's paranoia, delusions and aggression increased throughout our relationship. So has my awareness of his continued substance abuse."

She claims on both occasions where she has accused him of domestic violence, he was "inebriated and high."
May 29, 2016
The Wrap publishes Doug Stanhope's defense of Depp. He wrote, in part:
My girlfriend, Bingo, and I have known Johnny Depp for a few years now. We have watched Amber Heard fuck with him at his weakest — or watched him at his weakest from being fucked with — for the entire time we've known him.

And we didn't say shit.
Lily-Rose Depp defends her father on Instagram.
Vanessa Paradis releases a handwritten statement defending Depp. In it, she writes:

"Johnny Depp is the father of my two children. He is a sensitive, loving and loved person, and I believe with all my heart, that these recent allegations being made are outrageous."
May 31, 2016
Depp's security guards claim Heard cried wolf.
June 1, 2016

Johnny Depp is spotted drinking at a bar in Denmark.
Amber Heard releases text messages with Depp's assistant, Stephen Deuters, from 2014.

June 2, 2016
Stephen Deuters, Depp's assistant, claims the texts from May 2014 were doctored.
June 3, 2016
Amber heard sues Doug Stanhope for defamation over his piece for The Wrap. TMZ reports Amber plans to "donate all the proceeds from the suit to a domestic violence shelter in Arizona."
June 7, 2016
A "tech expert" claims the texts from Depp's assistant regarding the May 2014 incident were authentic.
June 8, 2016
Taysa Van Ree claims Heard was "wrongfully accused" after the 2009 domestic abuse incident. In a statement to People, she added:
"It's disheartening that Amber's integrity and story are being questioned yet again. Amber is a brilliant, honest and beautiful woman and I have the utmost respect for her. We shared 5 wonderful years together and remain close to this day."
June 10, 2016
Amid rumors that Depp plans to drop out of Ratner's The Libertine, Page Six confirms that the film is in "'active development' with the actor attached."
---
Images via People and Getty.